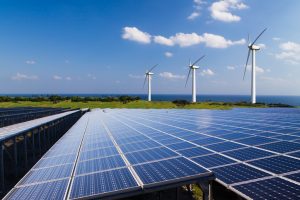 Renewable energy regulations continue battling in Ohio.
Ohio State Representatives are working in Columbus to push through bills before the end of their session later this month. Although Ohio Republicans continue to have their sights set on repealing or reducing Ohio energy standards, party leadership may recommend waiting to tackle the issue until next year.
Since passing Ohio renewable energy standards in 2008, the state has legally frozen progress towards the standards and fought to repeal or permanently roll back standards. Currently Ohio's Renewable Portfolio Standards are to generate 12.5% of its energy from renewable sources by 2027.
Ohio Republicans are actively writing policy to challenge the energy standard, but want to get it right, even if it means missing the deadline. Governor Kasich vetoed bills to freeze and subvert energy standards in 2016.
Regulations too costly for Ohio utilities?
Republicans argue that current Ohio green energy standards are an expensive burden on the state and utilities. Levelized cost data shows that renewable energy sources are less expensive than coal, natural gas, and nuclear power.
Ohio residents who compare electric rates apples-to-apples benefit from knowing the true cost of energy sources. According to these numbers, with more renewable energy produced in Ohio, electric rates are likely to decrease rather than increase as projected by the Energy Information Administration. Renewable energy generators and infrastructure will cost utilities and investors money in the short term but are likely to benefit Ohio electric rates in the future.
As such, proponents for renewable energy sources say these may offer the best energy option for Ohio electricity rates.
Ohio residents don't have to wait for lower utility rates.
It's true that more solar and wind power in Ohio is likely to lower your electric bill in the future, but you can get a better rate right now. From Cleveland to Cincinnati, cheaper energy could be just a few clicks away. Shop plans available in your area at https://www.ohenergyratings.com/electricity-rates.