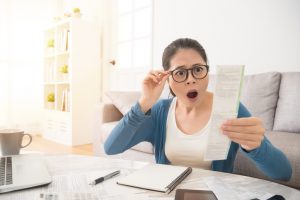 How can I save money with a more energy efficient home this winter?
Whether you're in Cleveland or Cincinnati, it's always a good season to save money. But when the temperatures start dropping, saving on your electricity seems like an impossible goal. The truth is, with just a few simple strategies you can lower your electric bill this winter without spending too much time or sacrificing comfort.
What are the best Ohio energy efficiency tips for winter?
Thermostat: heating and cooling are your biggest energy expense and a great start for energy efficiency improvements this winter. When you're at home during the day, try lowering your thermostat setting a couple degrees to see if you can be comfortable at a more energy-efficient setting. When you're out or sleeping, set your thermostat 10-15 degrees lower to take a huge chunk out of your heating bill. A programmable or smart thermostat can make these settings automatic and help you save more.
Windows: on sunny days, open the curtains to let the light and heat in, especially from south-facing windows. The sun will naturally heat your house for free, which is always a smart energy choice. In the evening, cover windows with insulated shades and drapes to keep warmed air in and cold air out.
Leaks: if any of your doors or windows let in a draft, it's time to lock it down! Even if you have a cheap electric rate, letting cold air into your house could be costing you big time. Replace old weather stripping around doors and seal any gaps around windows with caulk. Check utility line penetrations to the house to make sure there's a good seal there, too.
Lighting: you may enjoy holiday lights, but probably not the shot to your electric bill. Save on lighting costs and make a green energy choice in Ohio with LEDs. Compared to traditional lightbulbs, LEDs use about 75% less energy.
Water Heater: next to heating and cooling, water heaters are typically the highest energy expense. Save money by lowering the setting to 120 degrees year-round. If your unit is more than 10 years old, it's time to consider an energy efficient upgrade.
Save more on electricity when you compare rates at Ohio Energy Ratings.
Making your home more energy efficient is a great way to save on your electric bill in Ohio, but you could be doing more. Comparing Ohio electric rates to find the lowest plan is the best way to save, and Ohio Energy Ratings makes it easy for you. No more hunting for rates on a dozen supplier websites, just use Ohio Energy Ratings to compare electric rates apples-to-apples all at once and start saving money.