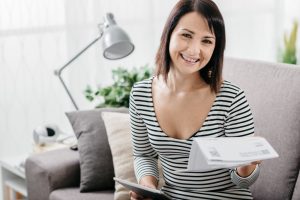 Best Ohio Electricity Company
The winter weather is setting in and that means your home's furnace will be running longer. That means you'll be spending more on your electricity bill to keep your house nice and warm. But what's the easiest way to save money on your bill? Getting a new plan from an Ohio electricity supplier, of course. But it takes more than looking at prices to really compare Ohio electricity plans. The best way to save money for the long haul is to lock in a low rate right now. So, you'll definitely want to check out these cheap 24 Month electricity plans available in Alliance, OH.
Ohio Edison Cheapest Electricity Supplier
Public Power's 24 Month Fixed is the cheapest 24 month plan available in Alliance, OH. With a rate of 5.69 cents per kWh it is cheaper than every other plan. It also has no cancellation fee, meaning you can leave the plan when you want to without paying a high fee. Public Power also has a rewards program, through their Power Perks app. If you're a customer of Public Power you can look at exclusive deals, compare prices, and shop at many stores online.
APG&E's TrueSimple 24 plan is the second cheapest 24 month plan available. With a competitive rate of 5.89 cents per kWh, it's still relevant even though it costs a bit more than Public Power. Don't be discouraged though, even though the TrueSimple 24 costs more, it offers more convenience. APG&E offers online tools to see a prediction of what you'll pay at the end of the month. That can really be a big help if you have a limited or fixed income. 
Compare Ohio Electricity Supplier Rates
Santanna Energy Service's Premier Pick 24 has a rate of 6.47 cents per kWh. While it has a higher price than the previous plans mentioned, Santanna Energy offers a great rewards program. When you sign up with a Santanna Energy plan, you can get $25 in reward dollars every month. You can spend them at certain stores and get things like coffee without spending any extra money out of your pocket.
Xoom Energy's SureLock 24 has a competitive rate of 6.99 cents per kWh. While not the least expensive it too has a great rewards program. You can receive gift cards for Amazon, or shop online at other stores. But that's not all, Xoom Energy has great electricity supplier reviews, giving it an average of 3.7 stars.
Compare Ohio Electricity Suppliers
The last 24 month plan in Alliance, OH is Tomorrow Energy's 24 Month Fixed. It has a rate of 9.99 cents per kWh, which seems high but this is a green electricity planTomorrow Energy provides energy by buying Renewable Energy credits (REC's). You might not be getting green energy straight from wind turbines or solar farms this plan, but in this way you can help support renewable energy generation. What's more is that the EIA predicts that electricity from renewable energy might become cheaper because it's growing.
Best Cheap Ohio Electricity Supplier
Which of these plans are the best plan? Well, it comes down to what you want out of your electricity plan. If you want the cheapest plan available, then Public Power's 24 Month Fixed would be the best choice. With a low rate and no cancellation fee, it's a plan you can easily stick with for the duration of the contract. However, if you want to go green and protect the environment don't mind paying more, then Tomorrow Energy's 24 Month Fixed plan would be better, especially since you'll be doing your part for the environment.
For more deals on electricity plans or tips on saving electricity, check out https://www.ohenergyratings.com.