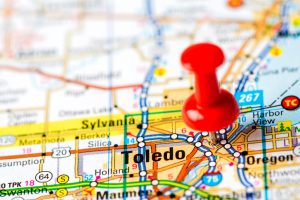 Best Apples to Apples Deal in Ohio Edison!
I was shopping for the best deals, searching for not only the cheapest but also the smartest options. I compared the electricity suppliers at https://www.ohenergyratings.com/electricity-rates for a good 6-month option and a few possibilities popped up. The one that I liked best was Constellation's 6 Month Home Power Plan. Its pricing was the fairest and the company overall seemed to be a smarter choice.
Better Deal Than Variable
Sometimes a year or two is just too big of a commitment. Having your plan last only half a year frees up that commitment. A 6 month fixed rate is a smarter choice because variable rate plans fluctuate unreliably. We've been having a rather cold winter, which means that Ohio's electric rates forecast will be climbing. Besides, I hate seeing surprises when it comes to my monthly electricity bill. The plan you choose should be as flexible as you are, and worry free. Choosing a fixed rate locks in those rates and lets me focus on more important things.
Best Rate Compared to the Rest
There were two options available to me in choosing the ideal 6 month plan. The first cost 6.4 cents per kilowatt hour from another supplier. The second was 5.4 cents per kilowatt hour from Constellation's 6 Month Home Power Plan. If you are unsure of the need for a full 6 months, keep in mind that Constellation's plan has a cancellation fee of $25. Even with that caveat you still end up saving on your electricity bill!
Since the plans are both fixed rates, the calculations to compare your Ohio Edison Electricity rates are pretty simple. The average consumption of electricity in the Toledo area over a 6 month period is 5,370 kilowatt hours (kwh). When you multiply the average kwh by the rate from the competing supplier's plan:
5370 kwh x $0.064 per kwh= $343.68 (total cost)
$343.68 / 6 months = $57.28 (monthly average)
When the same is done for Constellation's 6 Month Home Power Plan,
5370 kwh x $0.054 per kwh= $289.98
$289.98 / 6 = $48.33
You can see that you actually save $53.70 by choosing Constellation's plan. To see what that means for you, compare Ohio Edison's price with your current bills.
The Smartest Choice
Renewable energy is very important to me. Sustainability and our impact on Earth go hand-in-hand and that's especially true when it comes to comparing Ohio Edison electricity rates. So I checked out Constellation's website and came across their environmental impact page, https://www.constellation.com/about-us/environmental-impact.html . Their offices and data centers power usage is matched by an equal output of green, renewable energy. On top of that, Constellation actually helped build a large-scale solar array right here in downtown Toledo!
When I compare the plans available to me, I can't justify choosing anything besides the 6 Month Power Plan from Constellation. Its Ohio electricity rates are too smart of a choice to pass up.