Will PUCO Raise Your AEP Rate?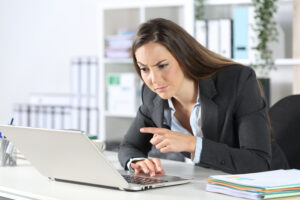 The past summer has been painful on everyone's wallets. Between electricity rate hikes across Ohio and storm damage, your electricity bill has been ballooning. Unfortunately for some customers, a new rate increase may be on the horizon. Let's find out why AEP Ohio is asking for another rate hike and why opponents say is wrong with it.
Struggling To Keep Power Flowing
The heat and summer storms have done a number on Ohio's power grid this year. Just recently, downed lines and substation repairs left 8000 people without power in August. So, AEP Ohio has suffered a lot of problems this summer alone. Aging power grids and increased demand has put more strain on their systems. AEP Ohio seeks to fix that with its proposed Electric Security Plan (ESP). Its goal is to pay repair costs and grid updates over the next four years. But while it may sound good, AEP Ohio customers are being asked to pay for it. And they're not happy.
What Is In AEP Ohio's New ESP Rate
AEP Ohio seeks to raise about $1.5 billion dollars to replace aging lines, repair damage, and trim trees. But the ESP also includes rebates for smart thermostats and electric vehicle charging. There's also a new program to help low income customers improve energy efficiency. And lastly, there is a clause for changing the way AEP Ohio runs its electricity auctions. They argue a more stable bidding process may prevent future price to compare rate spikes like last year.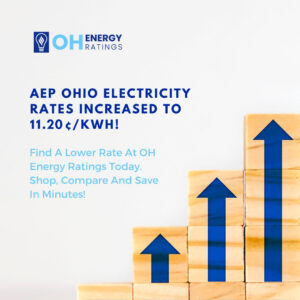 AEP Ohio Reliability and Rate Hikes
The proposed ESP increase would begin in June, 2024. The average customer using 1,000 kWh would see a $1.50 increase to their monthly AEP Ohio distribution charge. That's about 1%. While proposed rebates and assistance may help relieve high rates, the average AEP Ohio customer pays over $100 each month. So few customers seem to favor their electricity bills rising yet again. And with AEP Ohio asking for $2.8 billion over the next 6 years, some consumer advocates point out that given the utililty's service reliability, it might be an unreasonable ask.
How You Can Avoid Higher Electricity Bills
With standard service offer rates still high, now is the time to shop for a new electricity plan. Retail energy supplier rates are around half of what utilities are offering all across Ohio. While this would not protect your bill from an increasing distribution charge, it could substantially slash your electricity bills. There are tons of plans for you to shop for in the AEP Ohio region, including some with great benefits. Take some time to shop around for your new electricity rate at www.ohenergyratings.com