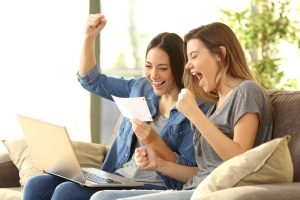 Ohio Apples to Apples Electricity Plans
Looking for a good deal is hard, finding a good electricity plan is harder. But how do you find a good electricity plan that's a great deal? Well there are multiple great electricity deals depending on what you're looking for. Do you want a cheap short-term electricity plan lasting a few months? Or do you want a cheap long-term electricity plan that will take care of you for a year or more? Well if you live in Brooklyn, OH, you're in luck, here are the four best electricity plans your area.
Find Cheap Short-Term Fixed Rate Electricity
Fixed rate electricity plans that are only 6 months long make good 'try out' plans. These plans let you find out what a supplier's service is like while not tying you to a long term investment. The 6 Month Home Power Plan from Constellation Energy has the lowest rate in Brooklyn with 5.19 cents per kWh, a $25 cancellation fee. It also Constellation's satisfaction guarantee; if you leave within the first three months, there's no $25 cancellation fee. You could get this plan to wait for a better deal. Since, natural gas prices are falling, it's possible that electricity prices could decrease even further this autumn.
Cheapest Long-Term Electricity Plans
Long-term plans are a great way to lock in a cheap price for a long period of time. The 12 Month Fixed plan from Public Power has a competitive rate of 5.58 cents per kWh and features no cancellation fee. Because there is no cancellation fee that means it's easier to switch to a different plan later on if rates go lower this autumn. The next long term plan is the 18 Month Home Power Plan from Constellation. It has many similarities with the 6 Month Home Power Plan, including Constellation's satisfaction guarantee deal. It has a cheap rate of 5.39 cents per kWh and an inexpensive cancellation fee of $25 after the first three months.
Constellation Energy's longest plan is the 36 Month Home Power Plan. Like the 6 Month Home Power Plan and 18 Month Home Power Plan, it has Constellation's satisfaction guarantee deal. The 36 Month Home Power Plan's low price of 5.49 cents per kWh protects you from price increases for 3 years. While the contract does isolates you from price decreases for 3 years, the low $25 cancellation fee makes easy for you to switch to a lower rate.
How Do I Choose an Electricity Plan?
The best electricity plan for you depends on what you want or need. The good news right now is that current summer's electricity prices are the lowest they have been in 20 years. This means if you sign on to a long-term plan now, you could get it at a very low price for a very long time.
Admittedly, there's some risk. Fortunately, Constellation's plans give you a lot of leeway depending on your needs. The 6 Month Home Power Plan would be a good plan for short term needs. But for a longer commitment, the 12 Month Fixed is a good plan. But if you're comfortable with the current rates for longer, the 18 Month or 36 Month Home Power Plans would be perfect for you.
Shop and compare other plans apples to apples on electricity plans when you check out https://www.ohenergyratings.com.