Does House Bill 79 Encourage Energy Savings?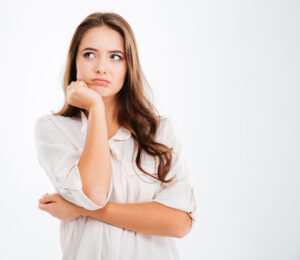 June and July saw some pretty extreme rate increases for Ohioans. Most customers can get electricity rates at almost half the price to compare. However, the state's are working on a law that could raise utility charges on your bills. This is to pay for possible energy savings programs. While many customers welcome such programs, the proposed law, House Bill 79, is still hard to swallow. So, let's dig into what is actually in HB79. And we'll see how your monthly bills might fare if utilities offer new energy savings programs.
Ohio HB79 Efficiency Programs for Utilities
House Bill 79 is at face value, an energy savings bill. It encourages the state's utilities to offer energy savings programs to cut customer usage. This includes smart grid technology, energy savings programs, and grid improvements such as smart meters. However, the law's language is…well, perplexing. For one thing, while there's a great deal of text on what these programs should offer, utilities don't have participate. For those that do, their programs would impose a limited monthly charge on customers. Their programs must achieve at least 0.5% of yearly energy savings for its customers. Likewise, customers can also bow out of participating if they wish to not pay $1.50 each month for them.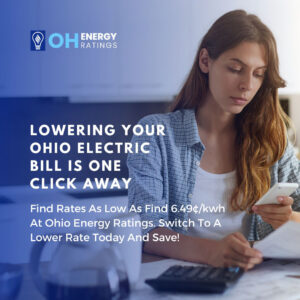 Utilities Offer 'Nuanced' Programs
After those rate hikes in June and July, Ohio rate payers are looking for a break. This is where those new utility programs could help customers cut their usage and reduce their bills. And with a price of $1.50 per month, that sounds helpful. After all, it sounds like utilities are giving back to their communities. Plus there's plans to fund relief for low income residential customers.
PUCO does allow power companies to charge customers for grid projects. But, only current existing projects are being funded. However, the new law will let utilities use these funds for other projects. And that also sounds okay given this year's storm season has been hard on the Ohio grid.
But according to the Ohio Consumers' Counsel, the law uses "nuanced, anti-consumer terms for utility ratemaking." For example, the new monthly $1.50 charge is not a "billing cap" per se. That's because the law could allow four other charges that could go over that amount:
incentives to the utilities
lost distribution revenue — to cover lost income due to better energy efficiency.
utility cost deferrals
program evaluation costs
Will House Bill 79 Pass?
Sure, everyone likes energy savings and so far, the notion that the bill does that sounds okay-ish. But as the OCC said, the bill is "nuanced". Many of the definitions are loose, and some are straight up confusing. Plus you still have to pay the new distribution charge, and the increased rates. So, it's not entirely clear how much customers might benefit. Meanwhile, the bill recently passed committee, and is waiting on a full hearing in front of the House. That hearing will likely happen sometime in September.
For updates on what's affecting your Ohio electricity bills, check out www.ohenergyratings.com