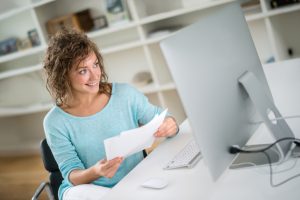 How do you save money on your electric bill by comparing suppliers?.
Most of us appreciate being able to save money and cut costs where we can. In Ohio, we're fortunate enough to be able to choose our electric supplier to lower our energy bills. The best approach to finding the right AEP Ohio Power Company supplier to save you money is an apples-to-apples comparison of available plans at Ohio Electric Ratings.
Apples-to Apples Comparison: 24-month AEP electric supplier plans in Dublin.
Currently in Dublin, shoppers have two solid options for 24-month fixed rate electric plans: North American Power 24-Month Fixed and Public Power 24-Month Fixed. Let's compare their rates and features to see how they stack up.
Rate: at 6.2¢/kWh, Public Power edges out its competitor by about 6%. At an average 10,740kWh consumption per year, the cheaper option will keep around $43 dollars more in your pocket. With an electric rate of 6.6¢/kWh, North American Power has a reasonable rate, but certainly not the lowest.
Cancellation Fee: North American Power charges customers $10 per month remaining in the contract to cancel a plan early. That could make it difficult to switch electric suppliers if you find a better option. Public Power does not have a cancellation fee associated with this plan, so you're not tied down if you're unsatisfied or you spot a better deal.
Renewal: after the 24-month contract ends, both companies automatically roll costumers into a new plan unless the customer takes action otherwise. North American Power will put you into a month-to-month variable rate plan while Public Power will send you a notice providing details of the plan for your automatic renewal. In most cases, variable rate plans are not ideal for electric customers who want the best electric rate; on the plus side, however, automatically enrolling in a plan after your contract expires prevents a gap in service.
Overall, the Public Power 24-Month Fixed plan is more likely to save you money on electricity based on the rate and $0 cancellation fee.
Worried about committing to a 24-month electric plan?
It's reasonable to hesitate before you make a 24-month commitment to an electric rate. However, because rates are likely to increase with time, you'll save money by comparing Ohio electric rates and locking-in a low rate now.
If you're unsure whether you'll be at the same address through the next 24 months, take comfort in knowing suppliers usually don't charge for cancellation related to a move. Again, Public Power has no cancellation fee, so you're free to change suppliers at any time.
Another major benefit to a 24-month plan for many shoppers looking to save money with a cheap electric rate is that you won't need to shop and compare suppliers or plans for two entire years!
The 24-month fixed rate plans compared here are just two of your options to save money on your electricity. When it comes to finding the best electric company in Dublin, Ohio, it pays to compare. So don't hesitate! Use Ohio Energy Ratings to shop electric suppliers today and any time you need to lower your electric bill.