Five Best Fixed Rate Plans in DPL Dayton OH
Posted on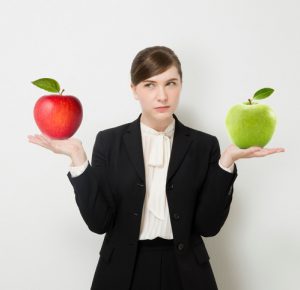 Electric consumers in Dayton, OH need to know that it's easy to save money on energy. With so many options for cheap electricity, all you have to do is compare and choose a supplier with a low, fixed rate. If you think that comparing Ohio electric rates is a pain, then we need to formally introduce you to Ohio Energy Ratings where comparing plans and saving money is a one-stop shop.
What are my best options for a lower electric bill in Dayton?
LifeEnergy 24: Lock down the best electric rate for 2 years with LifeEnergy. At 5.6 cents per kWh, expect to pay an average of $50.12 per month on electricity. Be ready to commit with this DP&L energy plan because they'll charge $149 for early termination. Still, the plan is worth it for many customers looking to save. The plan has the added benefit of green energy in Ohio with 100% renewable energy. Direct Energy Live Brighter 18: This plan from Direct Energy features a competitive rate for Dayton! At 5.7 cents per kWh, it costs an average of $51.02 per month, just a smidge over the best rate. The plan is only available to new customers, however (specifically those without a Direct Energy contract in the previous 90 days). Unlike other suppliers on the list, Direct Energy charges no cancellation fee, which means you lock-in a great long-term rate, but can still switch suppliers at any time. North American Power 36-Month Fixed: With this cheap, long-term plan, you can lock-in a low rate and avoid shopping for electric plans for 3 years! At 5.9 cents per kWh, the North American Power plan costs an average of $52.81 per month. Watch out for the cancellation fee though! With a fee of $10/month remaining on your contract, early termination could cost you over $300. But if you're prepared to commit, this is a great money-saving option. North American Power 24-Month Fixed: Another great option from North American Power. The only difference in this plan is the term length—a whole 12 months shorter. That's a bonus for anybody looking for a shorter commitment and who wants to capitalize on a cheap rate of 5.9 cents per kWh! North American Power 12-Month Fixed: NAP rounds out our top 5 best plans in Dayton with their cheap 12-month fixed-rate plan. The rate is a little higher at 6.0 cents per kWh, costing typical consumers about $53.70 per month. Remember that you'll be charged a fee of $10/month remaining in the contract for early cancellation, but with the shorter term, it's less of a risk. There's no doubt that comparing rates can help you lower your DP&L electric bill. With the help of Ohio Energy Ratings, comparing plans is almost effortless. OHER does that hard work for you, organizing tons of available plans and all the information you need in one place. See how the featured plans compare to others in your area here:  https://www.ohenergyratings.com/electricity-rates.