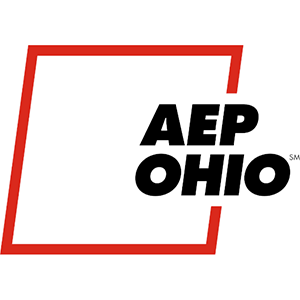 AEP Columbus Southern History
In 1968, American Electric Power Company (AEP) proposed to acquire Columbus & Southern Ohio Electric Company through an exchange of common stock. Changing conditions in the electric utility industry delayed the merger completion until 1980.
For years afterward, both AEP Columbus Southern and AEP Ohio Power continued operating as separate utilities. That changed in 2014 when AEP Columbus Southern was merged into AEP Ohio Power.
The two utilities are now jointly managed under the name "AEP Ohio" as two rate zones; Columbus Southern Power and Ohio Power. Their generation supply and distribution rates, however, are the same.
AEP Columbus Southern Service Territory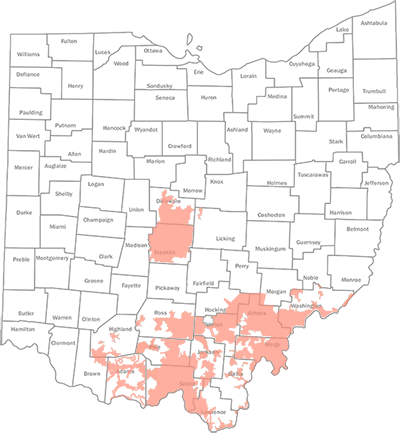 AEP Columbus Southern services about 749,000 customers and operates 15,520 miles of electric transmission and distribution lines in some or all of these central and southeastern Ohio counties.
| | | |
| --- | --- | --- |
| Adams | Athens | Brown |
| Delaware | Franklin | Gallia |
| Highland | Hocking | Jackson |
| Lawrence | Licking | Meigs |
| Pike | Ross | Scioto |
| Vinton | Washington | |
AEP Columbus Southern serves these cities:
Shop for AEP Columbus Southern Electricity Suppliers In Your Area.
Popular 3 Year Plan
36 Month Fixed Rate
Safe Harbor 36
5.49¢ / kwh

Rate:
5.49¢
Rate Type:
Fixed Rate
Term Length:
36 months
Early Termination Fee:
$0.00
Monthly Recurring Charge:
$0.00
Important Documents:
Info
12 Month Fixed Rate
12 Months
Preferred Plus 12 Month
6.25¢ / kwh

Rate:
6.25¢
Rate Type:
Fixed Rate
Term Length:
12 months
Early Termination Fee:
$100
Monthly Recurring Charge:
$0.00
Important Documents:
Info
Short Term Value
6 Month Fixed Rate
Preferred Plus 6 Month
6.30¢ / kwh

Rate:
6.30¢
Rate Type:
Fixed Rate
Term Length:
6 months
Early Termination Fee:
$100
Monthly Recurring Charge:
$0.00
Important Documents:
Info
Compare AEP Columbus Southern Electricity Rates
Compare alternative supplier electricity rates
in the AEP Columbus Southernn service area.
Enter zip code.
Select "electricity".
Choose "residential" or "business".
Click "Shop for Rates".
In Ohio, electricity utility service territories often overlap. If the tool reports that it has found more than one serving your zip code, don't worry! Just choose your local utility from those listed.
You'll then get to see the listing of all the energy suppliers' plans available in your area, along with rates, term lengths, and links to more detail information.
Start New AEP Columbus Southern Service
The best way to save money on your Ohio electricity rates is to
Find out how AEP Columbus Southern electricity rates work.
Learn what to expect on your AEP Ohio bill.
Shop Ohio Energy Choice suppliers available in the AEP Columbus Southern rate zone.
Latest AEP Columbus Southern News
Who Has The Best 12 Month Electric In Columbus?
AEP Columbus Southern monthly rates are higher this summer! But shop our best electric plans for Columbus and you can pay less! Compare Great Electricity Plans Against AEP Southern Summer temperatures are here, waiting for you to power up those box fans, window air conditioners, pool pumps and m...
5 Ways To Make Your Columbus OH Move Easier
Boxes, books, plants, and shopping the best electricity rates. We cover all these tips and more to make your move easier in Columbus. Save Time, Money, And More With These Tips! Whether you're moving into a new apartment, new home, or your friend's spare room, it's a pain! Between figuring...
Find Cheap Electric Plans in Columbus, OH
Compare these apples to apples and keep your cool when you're on the move this summer. Learn how you can find cheap electric plans for your new home in Columbus, OH. Find Great Flexible Electricity Prices For Your Home It's moving season! Spring has officially sprung, schools are looking toward...
AEP Columbus Southern Service Area Providers
Ohio Zip Codes with the Cheapest Electricity Rates