8 Month Fixed Rate
8.0%
under utility rate

Compared to the current Met Ed rate of

9.9910¢ / kwh
9.19¢ per kwh
$0.00 MRC
The 'MRC' or 'Monthly Recurring Charge' is a fee that the provider will add to each of your bills in addition to the electric usage charges.

18 Month Fixed Rate
6.0%
under utility rate

Compared to the current Met Ed rate of

9.9910¢ / kwh
9.39¢ per kwh
$0.00 MRC
The 'MRC' or 'Monthly Recurring Charge' is a fee that the provider will add to each of your bills in addition to the electric usage charges.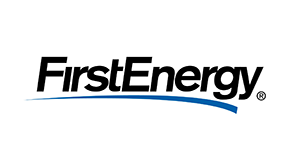 FirstEnergy History
Akron-based FirstEnergy began at the dawn of deregulation in Ohio. In 1997, Ohio Edison merged with Centerior Energy Corporation, the parent of the Cleveland Electric Illuminating Company and Toledo Edison Company, to form FirstEnergy.
In the two decades after, FirstEnergy expanded its utility business into Maryland, New Jersey, Pennsylvania, Virginia, and West Virginia. In November 2016, FirstEnergy decided to sell off its generating and energy supply susidiary, FirstEnergy Solutions, inorder to focus on its fully regulated electricity distribution businesses.
FirstEnergy is now one of the largest investor-owned utilities companies in the US, controlling ten electric utility operating companies. All told, the company serves some 6 million customers.
All FirstEnergy companies are actively engaged in helping the communities they serve. These local utilities help improve their neighborhoods and meet unique local public needs through the FirstEnergy Foundation.
FirstEnergy Utilities in Ohio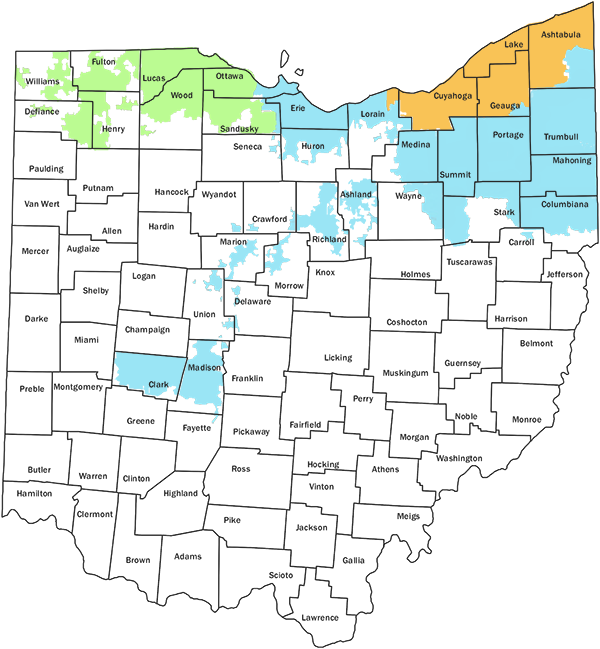 Learn More About FirstEnergy Utilities in Your Area
FirstEnergy owned utilities serve large areas of northern and eastern Ohio. These correspond to the service territories of original monopoly utility operating companies.
The Illuminating Company
Including Avon, Cleveland, Lakewood, North Olmstead, and Painesville.
Ohio Edison
Including Akron, Ashland, Elyria, Mansfield, and Youngstown.
Toledo Edison
Including Archbold, Bryan, Delta, Toledo, and Wauseon.
How Much Do FirstEnergy Price to Compare (PTC) Charges Cost?
In Ohio, FirstEnergy's utilities set PTC rates by periodically holding auctions to line up their electricity supplies for the year. When the auctions are completed, the Public Utilities Commission of Ohio must approve the prices for both the generation supply and transmission.
FirstEnergy announces new PTC rates for each of its utilities, usually a few days after the beginning of each month. Because wholesale electricity rates are tied to weather and demand, these utilities' PTC rates can change. Rates sometimes change monthly. And those hot, humid days in summer time mean that rates from late June to September tend to be higher than the rest of the year.
Shop FirstEnergy Retail Suppliers in OH
Compare alternative supplier electricity rates
in your area.
Enter zip code.
Select "electricity".
Choose "residential" or "business".
Click "Shop for Rates".
In some Ohio zip codes, electricity utility service territories may overlap. If the tool reports that it has found more than one serving your zip code, don't worry! Just choose your local utility from those listed.
You'll then get to see the listing of all the retail energy suppliers' plans available in your area, including rates, term lengths, and links to more detailed information.
FirstEnergy Utilities Service Area Providers
Ohio Zip Codes with the Cheapest Electricity Rates
The Latest FirstEnergy News