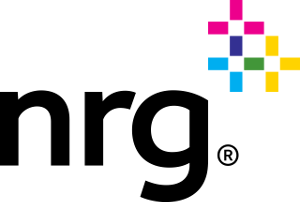 NRG Home Resources
---
Most Recent NRG Home Reviews
Great people
The people, service and saving are great. I would highly recommend them.

— Steve from Cleveland OH
it's worth it
I signed up with some guy in Walmart. I usually don't stop at those kind of things but he seemed so happy i had to see what it was all about. I signed up before thanksgiving. First bill i saved a few dollars. I noticed a difference when my bill went from $220 down to $175. I saw these reviews and noticed everyone saying the same thing. The very few writing 5 star reviews are satisfied with NRG's service. Call and keep the program. Everyone wants to write a bad review when something doesn't go their way. Nobody writes a good review, when it meets their expectations.

— it works from Lakewood OH
Great experience
Great girl in the store, told me that the price would be promotional and I would need to call to lock in price after 3 months, now I get cash back on my bill and a right plan for myself, if you dont call your rate will go back to variable just like com Ed already does. Its really simple. Happy customer

— Happy from Crystal Lake IL
4-5 Star Reviews: 8 (10%)
Great people
The people, service and saving are great. I would highly recommend them.
NRG Manager here to clarify
Rates are adjusted QUARTERLY to undercut the distributor and that is why our plans are 3 months long. March, June, September, and December are the months to call and check in. A good rep will explain that to you multiple times before the end of the signup, but if they did not it is also in writing on the email confirmation, cancellation form, and welcome letter you will receive. What some folks fail to understand is that we cannot possibly remember every face nor force people to pick up the phone or stop in for the 3 minutes it takes to renew your account and always make sure youre saving a few bucks. YOU MUST EITHER CALL TO RENEW OR TO CANCEL TO AVOID THE VARIABLE RATES. I try my absolute best to inform people to the best of my abilities but I can't speak on anyone else's behalf. I wish things were a little clearer and that folks were trained better, but unfortunately that is over my head and I did feel compelled to write this to clarify that it is the customer's responsibility to maintain their account. We have hundreds of thousands of customers, reminder emails get lost and we cannot possibly remember every face, so please put your dates on your calendars.

We are a good company that does a ton of charity work, employ thousands of Americans, and are working on better technology to generate cleaner energy for our future generations.

I hope this helps.
NRG WILL NOT SAVE YOU ANY MONEY!!!
They did not save me a penny!!! In March and April 2020 DPL's prices was 4.4 cents /KwH. NRG charged me 10.4 cents per kWh and 11.5 cents in April. If you want to save money DO NOT USE NRG!!!
1-2 Star Reviews: 72 (86%)
This is a scam!!!
I was approached in a Walmart. I was intrigued! Then after 3 months, my bill spiked! So I tried to cancel it. I was told that it was canceled, but I was getting bills $400-$500 a month!!! I cant afford that. Come to find out thy not only did the rep not cancel the services, its price is more than double of the actual electric company. Please dont ask to speak to a supervisor because in this multimillion dollar company, they only have one that is able to help! I was robbed for damn near $3000!!!!
NRG Home News
No applicable blogs have been written

NRG Home FAQs
Where can I order NRG Home electricity?
---
NRG Home does not have any electricity plans
Where can I order NRG Home natural gas?
---
NRG Home does not have any natural gas plans
What do customers think about NRG Home?
---
That depends on who you ask. There will always be someone who feels wronged by a company, no matter how good they actually are. The average NRG Home customer review is 1.4 / 5 stars. Keep in mind, consumers will go out of their way to complain far more often than they will to give praise.
Recommended Natural Gas Plans