Why is My Ohio Electricity Bill So High?
Posted on
Big Rate Increases Affect Your Bills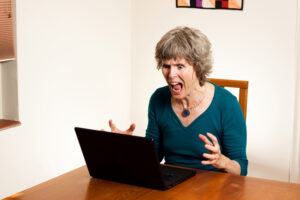 If you've missed the memo, standard service electricity rates went sky high in June. Some of these rates have gone down a little bit since, but if you're still paying the PTC rate, your wallet is hurting for it. After all, you could shop around for cheaper Ohio electricity rates. But if you've been wondering why your Ohio electricity bills have been so high, we've sorted through the details. Le't see what happened.
Your PTC Rates Raised Your Ohio Electricity Bills
Back in June, PTC rates rose all across Ohio. As a reminder:
No wonder your bills are looking significantly nastier than they used to.
Since then, some PTC rates have fallen and are now only slightly lower.
AEP Ohio's PTC is 11.20 cents per kWh but our lowest 12 month plan is just 6.79 cents per kWh.
Duke Energy's PTC has lowered to 9.94 cents per kWh. Here, our lowest 12-month plan is just 7.16 cents per kWh.
The AES Ohio rate remains at 10.81 cents per kWh until June 2024. But you can get a 12-month plan now for 7.34 cents per kWh.
Ohio Edison decreased its rate to 9.83 cents per kWh. Our lowest 12-month plan is only 7.09 cents per kWh.
The Illuminating Company has also decreased it's rate to 9.61 cents per kWh. And here, our lowest 12 month plan is also only 7.09 cents per kWh.
Toledo Edison's PTC is 11.33 cents per kWh, and you guessed it: our lowest plan is only 7.09 cents per kWh.
Your Rates Will Probably Go Higher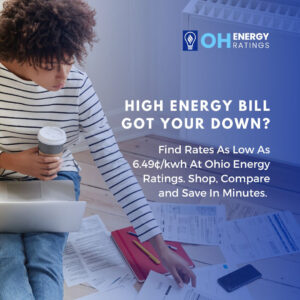 AES Ohio has already gotten approval to increase its distribution rate for repair charges. And other companies are likely to follow. With this summer's severe storms rocking Ohio, the storm damage has been pretty nasty. On top of additional repair charges being passed down to customers, natural gas prices are expected to rise going into winter.
What Does That Mean For Your Ohio Electricity Bills?
It means that now is the time to switch to avoid price hikes. Switching can take up to 45 days, so you want to lock in one of the lower rates now. Third-party provider rates are around half the price to compare. Securing a 12-month rate or longer will lower your bills in the meantime, and protect you from any sudden increases. It's important to note, locking in a fixed rate won't keep your bills from increasing due to distribution charge increases. However, you'll be saving an incredible amount not paying the PTC rate. You can shop all of the best plans available at www.ohenergyratings.com