Ohio PTC Rates Change October 1
Posted on
Most Ohio Utilities to Change Electricity Rates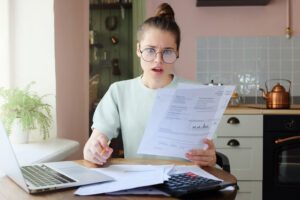 October marks a change for several Ohio utilities. Their Price to Compare (PTC) rates are changing, and that means changes for your Ohio electricity bills...and maybe not for the better While we don't know how much the PTC will change, we will walk you through which rates may change. Plus, we'll the best Ohio electricity rates you can shop. So let's get prepared for those Ohio PTC rates changing on October 1!
AEP Ohio's PTC Rates To Change
If you're in the AEP Ohio region, your PTC rates will be changing from 11.20 cents per kWh. AEP Ohio has been slowly trending lower, but only by a tiny bit. So, it's possible your bills will likely not change by much. If you're looking for a lower rate, the lowest rate in the AEP Ohio area is from Santanna Energy Services. At just 6.61 cents per kWh, this plan is just a little over half of the PTC rate. Additionally, this 12-month plan has no monthly recurring charge. However, it does have a $100 early termination fee. Keep this in mind as a great alternative for your electricity needs.
Duke Energy Changes Their Rate
Duke Energy is another utility that will be changing their rate on October 1. Their 9.94 cents per kWh PTC is due to expire at the end of the month. While Duke Energy has been slowly lowering their PTC, there is no guarantee this next adjustment will be lower. A great alternative is the 9-Month Power Plan from Constellation. At just 6.39 cents per kWh, this is around 30% lower than the current PTC. There is no monthly charge, and the early termination fee is only $25. This is a great deal for people who need to lower their bills but want to keep their options open should they need to switch.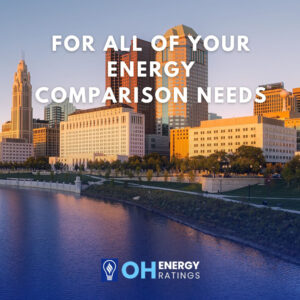 First Energy PTC Rates Change
For residents in a First Energy territory, your PTC rates have been trending sharply down. Those utilities include The Illuminating Company, whose PTC is 9.61 cents per kWh. It also includes Toledo Edison, at just 9.66 cents per kWh. And lastly, Ohio Edison, at 9.83 cents per kWh. But, you can still find better deals. The 9 Month Power Plan from Constellation is still your best bet regardless of which utility you're under. Depending on your utility, Constellation's rates here can vary about 30% lower; from 6.37-6.39 cents per kWh. The plan also carries an early cancellation fee of $25. So, if you're looking to switch and see if you can save money, this is an excellent choice that also lets you keep your options open.
Shop Smarter Before Rates Go Up Again
The PTC for Ohio utilities has been wild this year. While there are some utilities trying to make their natural gas price instability easier on customers, it still comes with sticker shock. Beat the October PTC guessing game by locking in a fixed rate. There are tons of plan options across Ohio that you can compare. You can shop for your perfect rate over at www.ohenergyratings.com