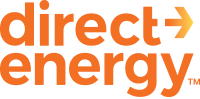 Direct Energy Resources
Direct Energy is one of the largest providers of energy and energy-related services in North America. With customers in all 50 states, 10 Canadian provinces, and Washington, D.C. Direct Energy has also shown to be a progressive company, developing new plans, products and technology that deliver consumer insights and resources to help them save money. The Nest Learning Thermostat, Plenti and their personalized Online Account Manager are all tools that Direct Energy puts in the hands of their customers to use less energy. They're also very progressive, with active social communities on Facebook, Twitter and Pinterest that help them stay in contact with their customers.
You can learn more on our Direct Energy FAQ page.
---
Most Recent Direct Energy Reviews
Great rates and customer service
I have been with Direct Energy in the past and left thinking I could get a better rate. The customer service is excellent when you have any billing issues they treat you with respect. I went back to them this year and put their service on 2 houses. You will be pleased to know Direct has great people working for them.

— A from Lake Dallas TX
Absolutely THE BEST!
As other people have had problems paying their bills before, during and with the continued covid crisis, Direct Energy has been there for me and my family through it all! I have never had a more positive experience with friendly and helpful customer service representatives than I have with Direct Energy! In several states to include Texas, no energy company has delivered the best experience!

— The BEST Energy company! from Grapevine TX
Direct Energy order status
Email says "We'll send you an email update within the next 3 days when your order has been completed." But I haven't got any email so I went to chat the customer service after the 3rd day to get an update. The customer chat representative checked my order and it said it was approved and gave me the order details. Customer service Chat was prompt and didn't have to wait for a long time to get a response.

— DXC Houston from Houston TX
4-5 Star Reviews: 248 (49%)
Satisfied customer
I would re-order with them again if they are the cheapest.
3-4 Star Reviews: 26 (5%)
my review
i got a good plan at a good price, but was never notified of contract ending and never offered a renewal deal so i left
2-3 Star Reviews: 30 (6%)
my review
i got a good plan at a good price, but was never notified of contract ending and never offered a renewal deal so i left
1-2 Star Reviews: 165 (33%)