Don't Miss These Cheap Electricity Plans In Dayton
Posted on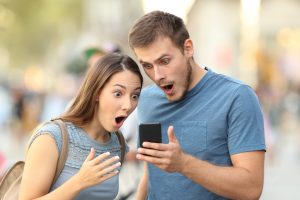 Get a Super Affordable Plan For Your Home
Electricity shopping can be a drag. Where do you start? Summer temperatures are here, and those all can drive your electric bill higher than the thermometer outside. With AES's price to compare at 4.80 cents per kWh, you might want to look for a better deal until temperatures slack off. Don't miss these cheap electricity plans in Dayton!
The Lowest Rate On The Dayton Electricity Market
Are your monthly payments just not lining up happily? Of all the cheap electricity plans, we've got the perfect plan for you. Public Power's Electric 13 Month Standard Fixed Rate offers all the benefits of the shorter 6-month term, but for 13 months. At just 4.59 cents per kWh, this plan is great for that weird "doesn't quite fit"  need in your life. And, if you need to end it early, there's that no termination fee to give you the flexibility you need. There is one catch though! This rate comes with a $9.99 monthly fee.
Long-Term Power At A Low Price
Our next plan is another one from Public Power. Their Electric 18 Month Fixed Rate plan is priced at 4.69 cents per kWh, with a $9.99 monthly fee. This plan is great if you started with a 6-month plan to test the waters and shop around, so you can finish out the year and the next with a great low price. At the end of your term, your contract will continue on a month-to-month basis at a variable rate. Be sure to shop around before that happens to avoid getting a surprising bill!
Fast & Cheap Electricity
Looking for a plan to hold you over while you shop around? Check out NRG's Electric Choice Plan 3 Month great rate! At just 4.70 cents per kWh, this rate also comes with no early termination fee. This rate is only guaranteed for the first 3 months of your contract with NRG, and after that, it continues as a variable rate on a month-to-month basis. Make sure you put your contract end date on your calendar so you don't get hit with a surprise rate increase!
Shop Cheap Electricity Plans
Don't let shopping for a new electricity plan be another chore! There are tons of plans to check out in Hamilton. While you're looking to save, be sure to check out more ways to save on your electricity. And as always, for more tips, tricks, news, and more, check out www.ohenergyrating.com.