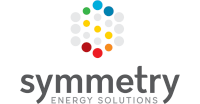 Symmetry Energy Solutions Resources
---
Most Recent Symmetry Energy Solutions Reviews
Good Price
So far so good.

— Mr. Paul from Aurora OH
gas
easy to switch and save!

— Ivan Miling from Cleveland OH
Energy shopping
I had a good experience switching suppliers. This time to Symmetry Energy Solutions it was a seamless transition, they were very professional and I am very pleased with their performance.

— Peter L Rink from Massillon OH
4-5 Star Reviews: 65 (71%)
3-4 Star Reviews: 13 (14%)
Delivered good service at reasonable price.
Although the price dropped a bit after I requested this temporary contract, I got just what I contracted.I experienced no problem with this company.
2-3 Star Reviews: 14 (15%)
Competitive prices but becoming skeptical about this company
Prices were not best, but not bad. They offered $50 bonus for contract renewal and I took it. Got first bill several weeks ago but still not that $50 bonus. Tried to call them on 1-888-200-3788 but that number seems not working - first red flag. Sent email and no response - second red flag.
I will wait another month, then have to send them letter and copy Duke Energy requesting to cancel contract since they didn't fulfil their obligations. I don't like when things are so difficult.
1-2 Star Reviews: 10 (11%)
New customer
I just switched to symentry I just can't leave a review right now
Symmetry Energy Solutions News
No applicable blogs have been written

Symmetry Energy Solutions FAQs
What is the cheapest plan that Symmetry Energy Solutions has?
---
The cheapest plan Symmetry Energy Solutions has is 24 Month Fixed Rate, with rates starting at $0.359. This is a 24 month plan. You can find details for that plan here.
Where can I order Symmetry Energy Solutions electricity?
---
Symmetry Energy Solutions does not have any electricity plans
What do customers think about Symmetry Energy Solutions?
---
That depends on who you ask. There will always be someone who feels wronged by a company, no matter how good they actually are. The average Symmetry Energy Solutions customer review is 4.1 / 5 stars. Keep in mind, consumers will go out of their way to complain far more often than they will to give praise.
All Symmetry Energy Solutions Plans