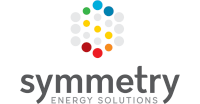 Symmetry Energy Solutions Resources
---
Most Recent Symmetry Energy Solutions Reviews
MONEYSAVER
Easy to change from my former supplier.
I`m now saving a lot on my gas price.
I would recommend them. — Allen from Perry OH
Great service
My account and billing was switched exactly when it was to take place. MY budget rate came down also. Great job.

— Dale from Lorain OH
Fantastic
I am very pleased !

— Russ from Middlefield OH
4-5 Star Reviews: 72 (72%)
MONEYSAVER
Easy to change from my former supplier.
I`m now saving a lot on my gas price.
I would recommend them.
3-4 Star Reviews: 13 (13%)
Delivered good service at reasonable price.
Although the price dropped a bit after I requested this temporary contract, I got just what I contracted.I experienced no problem with this company.
2-3 Star Reviews: 14 (14%)
Competitive prices but becoming skeptical about this company
Prices were not best, but not bad. They offered $50 bonus for contract renewal and I took it. Got first bill several weeks ago but still not that $50 bonus. Tried to call them on 1-888-200-3788 but that number seems not working - first red flag. Sent email and no response - second red flag.
I will wait another month, then have to send them letter and copy Duke Energy requesting to cancel contract since they didn't fulfil their obligations. I don't like when things are so difficult.
1-2 Star Reviews: 12 (12%)
Nightmare experience with Customer Service - Don't Choose Symmetery
They promise incentives, good rates, all the best, but when you sign contract, they don't do anything and always say - our records are different, maybe because utility company didn't process this or that. On this site they tell you call customer service. When you call them they tell you to email customer service and they never respond emails.
Symmetry Energy Solutions News
No applicable blogs have been written

Symmetry Energy Solutions FAQs
What is the cheapest plan that Symmetry Energy Solutions has?
---
The cheapest plan Symmetry Energy Solutions has is Managed Rate 12, with rates starting at 0.458. This is a 12 month plan.
Where can I order Symmetry Energy Solutions electricity?
---
Symmetry Energy Solutions does not have any electricity plans
What do customers think about Symmetry Energy Solutions?
---
That depends on who you ask. There will always be someone who feels wronged by a company, no matter how good they actually are. The average Symmetry Energy Solutions customer review is 4.1 / 5 stars. Keep in mind, consumers will go out of their way to complain far more often than they will to give praise.
All Symmetry Energy Solutions Plans
12 month
Fixed Rate
6.2
% under market rate
Compared to the current Columbia Gas rate of
$0.5317 / ccf
24 month
Fixed Rate
8.8
% under market rate
Compared to the current Columbia Gas rate of
$0.5317 / ccf
12 month
Indexed Rate
10.7
% under market rate
Compared to the current Columbia Gas rate of
$0.5317 / ccf
18 month
Fixed Rate
6.2
% under market rate
Compared to the current Columbia Gas rate of
$0.5317 / ccf
30 month
Fixed Rate
8.8
% under market rate
Compared to the current Columbia Gas rate of
$0.5317 / ccf