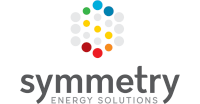 Symmetry Energy Solutions Resources
---
Most Recent Symmetry Energy Solutions Reviews
A Goswami
Good service

— 3785 Winterberry dr Akron from
CenterPoint has the best price for natural gas
It was all quite simple. I signed up on line and CenterPoint seemlessly took care of the transfer.

— D Robinson from Lake City MI
CenterPoint review
I tried to sign up with CenterPoint and was never able to complete the switch. I am still with my previous Gas supplier.

— Theresa from Toledo OH
4-5 Star Reviews: 42 (72%)
CenterPoint review
I tried to sign up with CenterPoint and was never able to complete the switch. I am still with my previous Gas supplier.
3-4 Star Reviews: 10 (17%)
2-3 Star Reviews: 12 (21%)
Unprofessional
I signed up for service online. I received a letter requesting a phone call as there was a problem.
The representative was pleasant and stated that the problem was that the account could not be switched because the account is presently listed under my wife and me. Apparently, that is unacceptable(?) to your company. To remedy this, It was requested, by your company, that I call my existing gas supplier and change the account name so that it can be changed from their company to yours! I asked why?My existing supplier doesn't have a problem with my wife and I on the account. Your company does. As strange as this sounded, I remained calm and asked to speak to a manager. I expected this to happen soon as the representative conferred with her earlier to get the information about why there was a problem with the switchover. However, after a moment the representative came back and stated that the manager would have to call me back. I said okay and that was the last have heard from CenterPoint.
The absolute worst experience EVER
I attempted to sign up with them for my gas supplier. The girl put me on hold 3 times as was unable to answer the simplest of questions (what is your early termination fee? Shes put me on hold come back and say well there isnt any unless you terminate. Right so if I term how much is it? On hold again. Bottom line she didnt even know what early term fee was and shes in customer service! I asked how long she worked there Ive been here awhile its been 4 months. What! 4 months is a long time now! Then was transferred and put on hold for 48 minutes. I finally hung up. They tried calling me and said thank you for signing up I had to call them back to tell them I did NOT sign up we never finalized the million questions and I wouldnt use them if they were giving the service away for free! The absolute worst customer service I think Ive ever seen and I am 64 years old and worked for 43 years so I think I know what Im talking about. Do not under Any circumstance use this company!
Symmetry Energy Solutions News
No applicable blogs have been written

Symmetry Energy Solutions FAQs
What is the cheapest plan that Symmetry Energy Solutions has?
---
The cheapest plan Symmetry Energy Solutions has is 24 Month Fixed Rate, with rates starting at $0.346. This is a 24 month plan. You can find details for that plan here.
Where can I order Symmetry Energy Solutions electricity?
---
Symmetry Energy Solutions does not have any electricity plans
What do customers think about Symmetry Energy Solutions?
---
That depends on who you ask. There will always be someone who feels wronged by a company, no matter how good they actually are. The average Symmetry Energy Solutions customer review is 4.1 / 5 stars. Keep in mind, consumers will go out of their way to complain far more often than they will to give praise.
Recommended Natural Gas Plans
12 Month Plan
12 Months
12 Month Fixed Rate
$0.369 / ccf

Rate:
$0.369 per ccf
Term Length:
12 months
Early Termination Fee:
$0.0
Monthly Recurring Charge:
$0.00
Important Documents:
Info
24 Month Plan
24 Months
24 Month Fixed Rate
$0.359 / ccf

Rate:
$0.359 per ccf
Term Length:
24 months
Early Termination Fee:
$0.0
Monthly Recurring Charge:
$0.00
Important Documents:
Info
Fixed Rate
12 Months
Managed Rate 12
$0.359 / ccf

Rate:
$0.359 per ccf
Term Length:
12 months
Early Termination Fee:
$0
Monthly Recurring Charge:
$0.00
Important Documents:
Info