Cheapest 4 Electricity Rates in Columbus
Posted on
Blow AEP Rates Out Of The Water!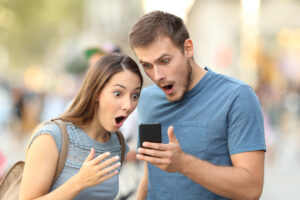 It's not hard to see that the current AEP Ohio Price to Compare (PTC) is ridiculous. It's been jumping up and up since June. Now it's at 11.20 cents per kWh. Most certified electric suppliers in Ohio can get you rates around half that. But where do you start looking? Easy! Let's start with the 4 cheapest electricity rates in Columbus that will cover you for the next year.
The Cheapest 12 Month Rates In Columbus
At just 6.66 cents per kWh, this plan is almost half the AEP rate. Santanna Energy Services routinely offers the lowest rates in Ohio. And their Fixed Rate Electricity 12 plan is no different. It does come with one small catch: an early termination fee of $100. This can make switching before your contract is up financially difficult. But since it's the cheapest 12 month plan in the city of Columbus, you'll be crying all the way to the bank.
Shelter From The Rate Increases
Energy Harbor steps up yet again with another solid offer. Their Safe Harbor 18 plan is an 18 month plan, with a very reasonable rate. You'll only have to pay 6.69 cents per kWh. Plus, there's no early termination fee. So if you need to switch some time in the future, this is a fantastic option because you won't face an expensive fee.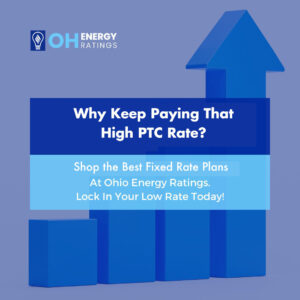 Another Great 18 Month Electricity Rate
Let's say you're still looking for a solid 18 month plan to get you through. Something's just not quite ticking your fancy. Well, Direct Energy has a great option for you. While their Live Brighter 18 plan also lacks an early termination fee, it is a little bit more expensive at 6.89 cents per kWh. However, customers can sign up with Direct Energy Rewards for deals, gift cards, and more.
A Good 12 Month Rate Option
Our last rate in this lineup is from Direct Energy again. This time it's their Live Brighter 12 plan also priced at just 6.89 cents per kWh. It also has no early termination fee. That does make it easier to switch your electricity plan if your circumstance change or rates fall further.
Don't Let AEP Ohio Jack Up Your Rates
With how high PTC rates have been, why wouldn't you jump at the opportunity to lower your electricity bills. Switching from AEP is easy, and can save you from a lot of worry over high bills. But there are a bunch of different plans to chose from. See how much you could save and check them all out at www.ohenergyratings.com.