Save On Best 12 Month Energy in Findlay, OH
Posted on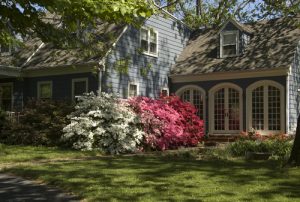 Get A Full Year Of Savings For Your Home
April showers bring May flowers, and May flowers bring the dreaded pollen. But, no need to watch your bills skyrocket from the small army of air filters plugged around your home! Dayton Power & Light's price to compare is currently 4.67 cents per kWh until the end of May, so there's still time to save! You can find great ways to save on the best 12 month energy for your Findlay home. We've got a few plans to help you get started!
Cheap Energy For Your Home
Our first plan comes from Tomorrow Energy! Their 12 Month Fixed plan is 5.78 cents per kWh. This plan could help you save more because it's the best energy price we list. And even though this price is currently higher than the DP&L price to compare, that fixed rate will help keep your bills steady over the next year. This plan does have a $75 termination fee, but with all the savings you'll be making, you'll want to stick with this plan. At the end of your term, you'll get two notices from Tomorrow Energy explaining what you can do, and if you don't do anything, they'll roll you onto a variable month-to-month plan.
No Cancellation Fee Plan For New Customers
Our next plan comes from Public Power. This 12 Month Fixed plan is nothing to sneeze at on first look. There's no cancellation fee, and the price is low, at 5.79 cents per kWh. However, this price is only for new customers. Returning customers may find cancellation fees and a higher rate plan. At the end of the term, Public Power will notify you whether they will offer a new fixed rate contract, or a variable month-to month contract. If you do not respond, they will automatically choose for you. So, check the notice from Public Power will send 60-30 days before the end of your term.
A Plan With A Super Low Cancellation Fee
Love the idea of flexibility but hate the mountain of fees that comes with it? Our second plan is the 12 Month Power Plan from Constellation. This plan comes in at a fixed rate of 5.79 cents per kWh, but only has a $25 cancellation fee. This means if you're looking for something to round out a lease or finish out the year, this plan is perfect. There's no daunting price to pay to end your contract! Lastly, at the end of your term, Constellation will send you two notices about a new offer. Be sure you respond by choosing their terms or shop for a new provider. Should you ignore their  notice, they will auto-enroll you in their new contract.
Save on the Best Energy for Your Home
Don't let your electricity be as much of a headache as your hay fever! Thsere are tons of plans to check out in Findley, for every need. While you're looking to save, be sure to check out more ways to save on your electricity. And as always, for more tips, tricks, news, and more, check out www.ohenergyrating.com.