Columbus Plan Provider of the Month for May
Posted on
Find A Great Plan With This Provider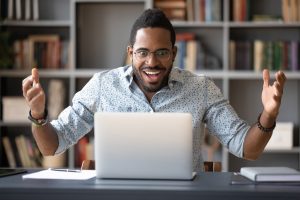 Are you struggling to find a plan provider? Every month, we feature a provider in Ohio on our main page. This month's featured provider is Public Power, and we have three plans from them to meet almost any need. To begin, AEP Columbus Southern's Price to Compare is just 5.16 cents per kWh right now. However, that rate changes at the end of the month, and it will probably to go up. In fact, some rates could double! But you can save money and keep your bills stable if you lock in a fixed-rate plan! Check out our Columbus plan provider for the month of May.
Get A Full Year Of Electricity
Starting off, we're looking at Public Power's 12 Month Fixed plan. This plan starts at 9.09 cents per kWh, and has no early termination fee, or monthly fee. While this is high compared to the PTC, you have a locked-in rate for the entirety of those 12 months. That fixed rate protects you from rising electricity prices.
A 24 Month Fixed Rate
Looking for something a little longer? Check out their 24 Month Fixed plan. This plan also has no early termination fee or monthly fee. Additionally, it's lower priced at just 8.59 cents per kWh.
Three Years Of Fixed Prices
At just 8.39 cents per kWh, the 36 Month Fixed plan is the cheapest plan available for Columbus from Public Power. Again, there's no early termination fee or monthly fee.
What Happens When Your Plan Ends with this Provider?
If you decide to go with Public Power, at the end of your contract you will receive a notice informing you about your renewal term. If you do not respond to this notice and shop around, your plan will be automatically renewed. Additionally, if you decide to end your contract early, Public Power processes the termination immediately. However, it will not take effect until your new contract provider, or the local utility processes the change. Most providers take effect on the next meter read for your home. Make sure you know your rights during any electricity provider switch.
Get A Great Deal For Your Home Today
Higher rates are coming to the PTC price. Don't let the struggle to find a good plan keep you from saving money! While these plans might not be for everyone, there are plenty of others out there. Shop around and find the best fit for your home, and check out some great tips to save more on your next electricity bill. For more plans, check out www.ohenergyratings.com