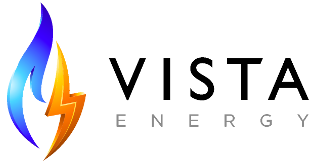 Vista Energy Resources
---
Most Recent Vista Energy Reviews
Anna fromvista
great had no problem getting what I needed she was very friendly and professional

— karol from Creston OH
Change
The process was easy and the information provided answered all my questions.

— Sharon from Lakewood OH
Switched To Vista Energy
I got tired of my bills going up and down so much from my previous provider. So, I switched to Vista Energy and I have them for a couple of months now. Their service has been all right, but I felt kind of persuaded and forced into it. Originally, the people that came to me to get me to switch didn't say I was switching right then and there. They told me that they wanted to see my bills and check my rates so they could get me a better rate. I agreed to that but then I came to find out that I got completely switched. I didn't even know which company I wanted to go with, but I thought I'd see how this would go.

— Helen Kos from Chicago IL
4-5 Star Reviews: 47 (85%)
Anna fromvista
great had no problem getting what I needed she was very friendly and professional
3-4 Star Reviews: 8 (15%)
Switched To Vista Energy
I got tired of my bills going up and down so much from my previous provider. So, I switched to Vista Energy and I have them for a couple of months now. Their service has been all right, but I felt kind of persuaded and forced into it. Originally, the people that came to me to get me to switch didn't say I was switching right then and there. They told me that they wanted to see my bills and check my rates so they could get me a better rate. I agreed to that but then I came to find out that I got completely switched. I didn't even know which company I wanted to go with, but I thought I'd see how this would go.
No 2-3 star reviews have been posted or approved yet
Scammers
They were giving me multiple supplier chargers I was paying over .19 a kWh when the market rate is about .06 a kWh and they never gave me my gift card I was supposed to receive Im with just energy now and I love them tell all your friends vista energy are scammers
Vista Energy News
No applicable blogs have been written

Vista Energy FAQs
What is the cheapest plan that Vista Energy has?
---
The cheapest plan Vista Energy has is Fixed Price 12 Month, with rates starting at $0.499. This is a 12 month plan. You can find details for that plan here.
What do customers think about Vista Energy?
---
That depends on who you ask. There will always be someone who feels wronged by a company, no matter how good they actually are. The average Vista Energy customer review is 0 / 5 stars. Keep in mind, consumers will go out of their way to complain far more often than they will to give praise.