First Energy Auctions Affect Next Year's Rates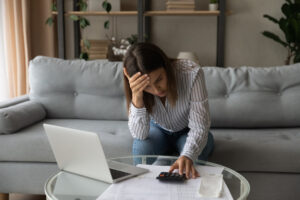 In early October, First Energy purchased its electricity supply for next year at double the current price. This massive spike in wholesale electricity may sound trivial when you're talking about pennies. However, it can have a huge impact on your bills beginning in June next year. How will this increase affect you further? Will First Energy electric rates double?
Why Are Auction Prices So High?
The wholesale price of electricity comes down to a number of factors, mostly fuel related. This past year has seen brutal natural gas prices. The price of coal is also rising, albeit, slower. Both of these fuels make up the majority of Ohio's energy production. Coupled with recession fears, some might think customers could face higher energy bills this summer. But, maybe not.
PUCO Apologizes To Customers For Auction Price
The October 4 auction only accounts for about one-third of the electricity First Energy will start using on June, 2023. With two-thirds unsold, First Energy plans to auction one in January, 2023, and the other at a later date. For that reason, PUCO actually apologized for approving the sale price. That's because high natural gas prices and lack of spread-out power auctions cut back PUCO's choices.
To be sure, the situation seems scary. Both the looming specters of high natural gas prices and inflation have scared off certainty about next year's energy prices. And true, utility companies will raise PTC rates to pay their own massive bills from current contract prices. But, just because this auction ended with high prices doesn't mean Ohio's retail electricity companies will also raise rates next year. The big reason is the EIA's STEO predicts increased US natural gas production next year could lower prices.
Lower Your First Energy Electricity Bills Now
While First Energy's rates probably won't double, they likely will rise. So, it's good idea to save money by reducing your electricity usage. But most importantly, now's the time to lock in a fixed rate plan. A fixed rate plan can protect your family from energy price spikes during winter. Be sure to check out the tons of great plans over at www.ohenergyratings.com