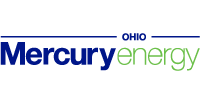 Mercury Energy Resources
---
Our Rating of Mercury Energy
Most Recent Mercury Energy Reviews
Good price, good service
Everything has gone so well since I switched that I dont even have to give it a thought.They are doing what they do best-a job well done!

— Jenny from Barberton OH
Energy cost
Mercury energy cost for service was one of the lowest. Easy to enroll. Satisfied with everything so far.

— Patricia Jones from Struthers OH
Gas
Great rate

— Helen I Walker from Youngstown OH
4-5 Star Reviews: 6 (75%)
Good price, good service
Everything has gone so well since I switched that I dont even have to give it a thought.They are doing what they do best-a job well done!
3-4 Star Reviews: 1 (13%)
mercury did what they said pricing.
i chose mercury because of prices.i chose too long of a contract so as prices on gas dropped i opted out. we had no real contact in the year i was with them.
No 2-3 star reviews have been posted or approved yet
1-2 Star Reviews: 2 (25%)
Switch from Dominion to Mercury
Unfortunately for me Columbia Gas has failed make the change I received my new statement Saturday 7/18/2020 and they still are showing Dominion as my supplier
Mercury Energy News
No applicable blogs have been written

Mercury Energy FAQs
Where can I order Mercury Energy electricity?

Mercury Energy does not have any electricity plans

Where can I order Mercury Energy natural gas?

Mercury Energy has natural gas plans in Ohio

What do customers think about Mercury Energy?

That depends on who you ask. There will always be someone who feels wronged by a company, no matter how good they actually are. The average Mercury Energy customer review is 0 / 5 stars. Keep in mind, consumers will go out of their way to complain far more often than they will to give praise.