New Year, New Ways To Save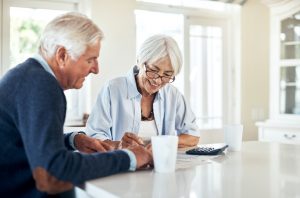 It's the new year, and that means new rates, new savings, and new opportunities. Why not make one of those new things saving money on your electricity rate? With prices expected to rise in 2022, locking in a low rate more important than ever. While the price to compare for AEP Columbus Southern is 5.30 cents per kWh, there are better rates to be had. So who has the cheapest electricity in Amlin?
Great Low Rate For New Customers
If you're on a budget, it can be hard to find a really low rate that doesn't come with a mound of caveats. Thankfully, Public Power has come to the rescue. Their Electric 18 Month Fixed Rate only comes with one. At just 5.09 cents per kWh, this rate has the cheapest electricity in Amlin! However, this plan does come with a small monthly fee of $9.99. But, that little fee keeps your electricity capped at the low rate for 18 whole months. Keep an eye on your mail for your renewal notices. This plan will auto-renew if you do not take action.
Don't need 18 months? Public Power also offers a 10-month option for new customers. The Electric 10 Month Fixed Rate is a little more expensive than its longer counterpart, at 5.29 cents per kWh. This can still keep your bills low for the better part of the year, making it the perfect plan to finish out a lease.
A Cheap Monthly Rate To Get You Through A Tight Spot
If you're looking for something to hold you over while you're looking for a better deal, a month-to-month electricity plan can be a great option. The Provision Monthly Plan offers a 6.00 cents per kWh introductory rate. True, variable rates can be risky over the long term after the introductory prices expire. But because there's no contract, there's no early termination fee to stop you from switching to a cheaper fixed rate plan when rates fall.
Cheap Electricity For New Customers in Amlin
New to the energy market? Check out Direct Energy's plan for new customers only! Their Live Brighter 18 plan is priced at 6.89 cents per kWh with no monthly fee or early termination fee. That means it's super easy to switch if you find a better price down the line. At the end of your contract with Direct Energy, you will be switched to a month-to-month plan. As a result, your rates may go up. Nevertheless, this plan is for new customers only. Current Direct Energy customers may be offered different rates.
Save Now On Your Electricity In Amlin
With that new year feel, it's the perfect time to save on your electricity. Beat the PTC, lock in a new rate, and enjoy cheap electricity throughout the year and beyond. Looking for more great rates in your area? Check out more at www.ohenergyratings.com