Find Affordable Electricity Prices In Northern Ohio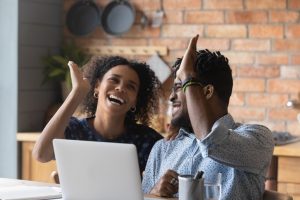 Are you struggling to find cheap electricity? Finding the perfect plan for your budget doesn't have to be a battle. With Ohio Edison's Price To Compare at 4.89 cents per kWh, it looks like your best bet. While that price is good until March 31st, prices are expected to rise through 2022. Instead, lock in your price with a fixed plan, and enjoy cheap electricity throughout the year. So, who has the cheapest electricity in Cuyahoga Falls?
Competitive Electricity in Cuyahoga Falls
Public Power has some great plans that seem to match the PTC. The Electric 18 Month Fixed Rate plan is priced at 4.89 cents per kWh. Meanwhile, the Electric 10 Month Fixed Rate plan is just 4.99 cents per kWh. This looks like a great deal, until you see the fine print. Both of these plans come with a monthly fee of $9.99. This can make, for example, the Electric 18 Month Fixed Rate plan behave like it costs 6.27 cents per kWh on your bill. Of course, your bill really depends on your electricity usage. However, there is no early termination fee so you can switch anytime without paying a penalty. At the end of your plan, you will receive a notice informing you about your renewal term. Your plan automatically renews if Public Power does not receive an answer.
A Great Price To Hold You Over
If you're looking for something to hold you over while you're looking for a better deal, a month-to-month electricity plan can be a great option. Provision's Monthly Plan offers a month-to-month rate 6.00 cents per kWh to start. That said, however, variable-rate plans aren't a good idea over the long term. But for the short term, these can be very useful to avoid paying high termination fees and giving you the flexibility to switch when you want.
Lock In A Low Price For Three Years
Having that guarantee of stability over the next three years is great, and Constellation has the solution. The 36 Month Home Power Rate is 6.69 cents per kWh. This plan comes with some great benefits too. There's only a $25 early termination fee, on top of having affordably priced power for three years. This means if prices drop you won't be scrambling to pay a huge fee if you want to switch. This rate does not come with a monthly charge as well. At the end of your contract, Constellation sends a notice about a month out from the end of your contract with a new offer. You have thirty days to reject this new offer before the contract is automatically re-enrolled at the new rate.
Shop The Best Electricity Rates in Cuyahoga Falls
Shopping for electricity isn't a battle. Use these plans as a great jumping-off point! There's always a rate that will fit your home perfectly. Be sure to grab one and lock in a rate for the year before prices change. For more great rates, tips, and tricks, check out more at www.ohenergyratings.com