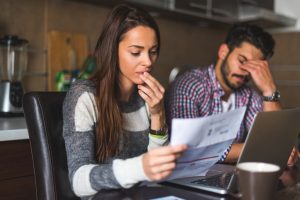 Save More Money on Electricity Rates in Columbus, Ohio.
The best 24 month plan that you can find in the AEP service area of Columbus must have several important factors.
Low kWh – The kilowatts per hour rate from the supplier. This is the most basic part of finding a great Ohio electricity plan, but it's not the only factor.
Cancellation fees – Most companies charge a cancellation fee if you leave your contract early, but that fee should be reasonable and not so high that you'll end up paying for 2 plans if you move or decide to change providers.
If you're choosing a 24 month plan, you want the rates to be stable. Variable rates can fall or spike without warning, making it very hard to budget your power bill.
Public Power 24-Month Fixed Plan
In the Columbus area, the best 24-month plan is the Public Power 24 Month Fixed Plan. More than simply a 24-month plan, it offers a great rate, stable pricing and easy terms.
Low electricity rate – At just 6.3¢ per kWh, the Public Power 24-Month Fixed Plan is easy on the wallet.
Long-term predictability – While the temptation may be to look for a 6-month plan and hope that rates go down, it can be really nice to know how much you're going to pay for electricity for 2 years. If, for example, we have a hot summer, electricity rates might spike just as you're attempting to pick a new plan. With air conditioners running and lots of electricity in use, rates can jump in summer.
No cancellation fee – While most of us don't enter into a contract to leave it early, sometimes circumstances make it inevitable. Not having a cancellation fee can save $50 to $200.
How long should I commit to this relationship?
It might seem like 24 months is a long time, but most of us, even renters, will stay in a single place for at least that long. Committing to 6 month rates isn't always the best choice. When Columbus is in the midst of a heat wave and homeowners' AC units are humming with electricity, that drives up Ohio electricity rates fast! If your 6-month contract ends in July or August, you might find yourself signing a new contract when AEP's electricity rates are through the roof. It's a simple matter of supply and demand.
This Public Power 24 Month Fixed Plan, on the other hand, is a great choice. It's predictable, has no cancellation fee, and is supplied by a great company that has a history of great customer service.
Check out the other great Ohio electricity plans and rates at https://www.ohenergyratings.com/electricity-rates