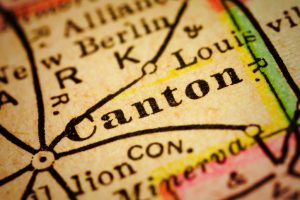 Choose your own electricity supplier to get the best deal!
A quick review of plans that are available and an apples-to-apples comparison () make it clear that the Live Brighter 12 Plan from Direct Energy is an excellent choice. In fact, this 12-month plan offers that same rates as many 36-month plans from other companies.
Live Brighter
The Live Brighter 12 Plan is a 12-month plan that offers a fixed rate of 5.8¢ per kWh. This means, of course, that the rate won't change for the whole 12 month period. While 12 months seem like a long time, it's usually the perfect term for renters and even homeowners. Rates have been dropping in Ohio for the last few years, so shopping now makes good financial sense. You can see the historical rates at: https://www.ohenergyratings.com/plans/direct-energy/details/live-brighter-12.
No Cancellation Fee?
That's right! This plan has no cancellation fee! If you move or electricity rates drop significantly, you're free to cancel and find another supplier. You might even find yourself renewing with Direct Energy under a lower rate.
One thing to be wary of is that unless you renew your plan at the end of the contract term, Direct Energy will automatically roll you into a variable rate plan. Why is that important?
Variable rates can change from month-to-month. Rates can sink one month, spike the next! Many of these plans have introductory rates that are low or zero —but just for the first month! The danger is that the subsequent months can see massive increases in the rate. The advantage is that, if you only need power for a month or two, and there's no cancellation fee, you can save a lot of money.
Fixed rate plans offer you a single rate for the term of the contract. The downside is that you might have to renegotiate the contract and/or cancel it if rates drop significantly. The biggest advantage is that your electricity costs are stable throughout your contract — you pay the same rate even when wholesale prices spike!
The Direct Energy Live Brighter 12 Plan is the cheapest 12-month electricity plan in the AEP area serving Canton. With a well-respected company as a supplier, it makes choosing a new electricity supplier easy.