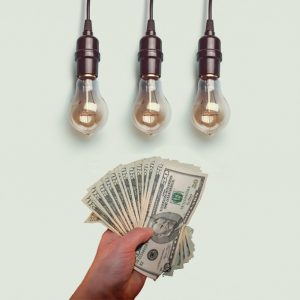 Can you save money on electricity rates in Columbus, Ohio?
The best 6-month fixed rate plan that you can find in the AEP service area of Columbus, OH, must have several important factors.
Low kWh – Kilowatts per hour is the way that power is measured when it's delivered to your home. This makes it easy to compare apples-to-apples when looking at the offerings of different suppliers.
Low Cancellation Fees – If you have a 6-month plan, you want to avoid a plan that has an outrageous cancellation fee. With short contracts, like 6 months, companies sometimes keep the cancellation fee high to make you think twice about leaving.
The Constellation 6-Month Home Power Plan is an inexpensive and reliable way to power your home. You get all the benefits of a short term Ohio electric fixed plan that costs just 6.19¢ per kWh but without the variable rate risks of fluctuating prices. Your energy bills stay at an affordable rate while you enjoy more flexibility in your immediate future choices. Plus, if you want to leave the plan before your term is up the cancellation fee is just $25!
Why Constellation?
Constellation Energy is part of the Exelon family of companies, one of the largest and most respected energy suppliers in the country. They have several significant commitments that all energy customers can appreciate.
Customer service – The company has a long history of commitment to you, the customer.
The environment – Not only do they offer some green energy options and "Go Green" certificates, they actually offset their own energy usage with renewable power.
Business relationships – One of the reasons that Constellation has done so well is that their business partners appreciate their commitment to ethical business practices.
Find the Best Apples-to-Apples Deals
Because you're able to choose from a variety of suppliers with a variety of rates, it's smart to shop around for the deal that fits your needs best. Regularly visiting https://www.ohenergyratings.com/electricity-rates lets you stay on top of the newest energy suppliers and their plans to find the best one to fit your needs.