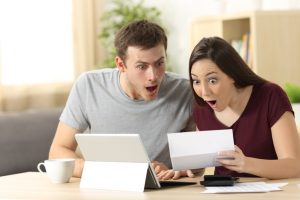 Best Cleveland Energy Choice!
Usually, when I search for the best deals I pick out the cheapest options and look for the perks. In the Cleveland area, one of the cheaper 12-month options is Direct Energy's Live Brighter 12 plan. It offers low rates, reliable customer service, and perks!
Which Electricity Company is Best?
The first thing to do is to look at the rates themselves. If a plan is cheap, it may come with downsides. Likewise if a plan is a little more expensive, then there's probably a reason why. Thankfully, the Live Brighter 12 plan is on the cheap side sitting at 6.3¢ per kwh. The average Ohio electricity rate is up at 12.49 ¢ per kwh, as seen from the US Energy Information Administration's electricity data browser. I can hear it now, "But, Jacob, there are competitors who offer as low as 6.2 ¢ per kwh!" Well, that may be true, but in this case, when you compare electricity suppliers you'll understand why going for the Live Brighter 12 is the better option.
Apples to Apples Analysis of the Benefits
The first perk I look at when deciding the best electricity company is whether or not the plan has cancellation fees. Direct Energy's plan has absolutely no cancellation fees, so there's no additional worry should life get too hectic! Another nifty perk that just seals the deal for me is the Refer-a-Friend bonus from Direct Energy. If you find that your friend or family member could save by switching to them, they'll give you a bonus of $50!
The final and far more important perk I look for is having great customer service. The easiest way to see that is to head on over to https://www.ohenergyratings.com/companies/direct-energy to read up on the reviews and learn of other people's experience with the provider. Direct Energy has a lot of good reviews going for it, all saying things like:
" I have been with Direct Energy for 3 years now and they have always been very helpful and clear. not to mention they don't have crazy prices, even during summer our bill has never been outrageous. they are a fantastic company and I totally recommend them."

—Kristen, August 21, 2017
The Best Electricity Company for the Cleveland Area
All in all, the option that I'd have to pick for a 12 month plan in Cleveland has to be the Live Brighter 12 plan from Direct Energy. When you shop for the best electricity rates, you'll come to the same conclusion. With some of Ohio's lowest rates, great reviews, and useful perks, your best energy choice is clear.