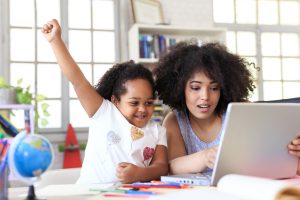 Cheapest Electricity for Youngstown
The spring shoulder months are coming to an end, and soon electricity prices will start increasing. But before prices start increasing, why not shop around for any last second deals that could save you money on your bill? Because so many companies have been decreasing their prices to remain competitive, prices are lower than ever. But just how much have prices been reduced that you can save more money now than ever before? Well lets compare electricity plans in Youngstown, OH, to their previous rates.
What is the Cheapest Electricity Plan in the Ohio Edison Territory?
Direct Energy's Live Brighter 12 holds the spot as the cheapest plan in Youngstown, with a rate at 4.99 cents per kWh, and no cancellation fee. The plan's rate has decreased over the past year, from 5.69 cents in June 2019, to 4.99 cents now. On top of that Direct Energy offers customers more online account convenience than many of its competitors. Using an account with Direct Energy you can see your electricity usage for the month so far and how much it will cost you. With the low rate, and ability to see your usage, you could save a lot of money every month.
Energy Harbor's Safe Harbor 12 is the second cheapest plan in Youngstown, OH. Its initial starting price was 5.69 cents in February, but to keep it competitive, they reduced the price so it's now just 5.05 cents per kWh. The Safe Harbor 12 has no cancellation fee, so if you see a better deal, you're free to leave port before that other deal sails. With the low rate and no cancellation fee, the Safe Harbor 12 could help you save more on your Ohio Edison electricity bill.
Find Best Electricity Company in Youngstown
Constellation Energy's 12 Month Home Power Plan is tied for the third cheapest electricity rate available in Youngstown.  The 12 Month Home Power Plan price has decreased over the last few months from 5.59 cents per kWh in March to 5.09 cents per kWh currently. The major downside of the 12 Month Home Power Plan, is that it has a cancellation fee of $25. However, it's still competitive despite its $25 cancellation fee with Constellation's Satisfaction guarantee deal. If you leave the plan within 90 days of starting, you will not have to pay the cancellation fee. Even with the $25 fee, Constellation is ranked as the second best electricity company in Ohio with plenty of reviews from satisfied customers.
Compare Cheap Youngstown Electricity Plans
Xoom Energy's SureLock 12 is the other electricity plan tied for the third cheapest electricity rate in Youngstown. The SureLock 12 has had the biggest price change, going from 6.59 cents in October, to its current rate of 5.09 cents per kWh. However, the SureLock 12 has a high cancellation fee of $100, so compared similar plans, it's not as flexible. On the other hand, Xoom Energy makes up for the cancellation fee with its rewards program. By getting a plan with Xoom Energy, you have access to discounts, promotional deals, and more at local stores.
What is the Best Electricity Plan in Youngstown?
Each plan has something that could meet what ever you want or need in an electricity plan. You can review your own usage and see a rough prediction of your bill at any time with Direct Energy. Energy Harbor has a low rate and no cancellation fee, so you can save more money on your bills outright with it. Constellation Energy is one of the highest rated electricity suppliers around, with plenty of reviews recommending them. Even with it's cancellation fee, it's satisfaction deal negates it for almost a fourth of the contract length. Finally Xoom Energy, though it has a high cancellation fee, offers discounts and promotional offers at stores you visit.
With the spring shoulder months coming to an end, prices will soon pick up as the summer weather sets in. And with the continuing COVID-19 epidemic, even the EIA is unsure how electricity prices will change in the coming months. Since prices could rise soon, now is the best time to get an amazing deal.
For more information on electricity plans, rates, and news on deals. Check out https://www.ohenergyratings.com.