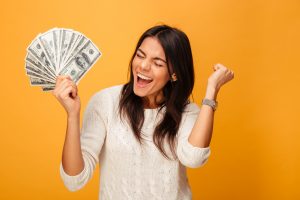 Toledo Edison Best Electricity Rates
If there is something everyone loves, it's saving money. But there are so many things that can easily take money out of your wallet. If you want to save money, the best thing to do is find the cheapest electricity plan available. And these three twelve month electricity plans in Toledo, OH might help cut your payments on your monthly Toledo Edison electricity bill.
Cheapest Electricity Plan in Toledo, OH
Energy Harbor's Safe Harbor 12 is the cheapest electricity plan in Toledo with a low rate of 5.05 cents per kWh. You're free to leave the plan if you see a better deal because there's no cancellation fee. But while this flexible plan doesn't offer any incentives or special deals, it's still one of the great Ohio electricity suppliers in Toledo.
Shop for Best Electricity Supplier
Constellation Energy's 12 Month Home Power Plan is a very competitive plan. Its 5.09 cent per kWh rate gives Energy Harbor a good run for its money. While the $25 cancellation fee isn't as appealing as Energy Harbor's no cancellation fee, it comes with Constellation's Satisfaction guarantee. If you choose to leave the plan within 90 days of starting it, there's no cancellation fee to pay. It's no wonder Constellation Energy is one of the best electricity suppliers in Ohio.
Find Cheap Toledo Electricity Plan
Xoom Energy's SureLock 12 is tied as the second cheapest 12 month plan in Toledo. Its low rate of 5.09 cents per kWh keeps it tied for the second cheapest plan in Toledo. However, despite it's rate, its $100 cancellation fee is the highest out of all three plans. But unlike the previous two plans, Xoom Energy offers a rewards program. You can earn reward dollars to use at a few stores, either spending them at restaurants, stores, or even online shopping. Reward dollars can't be used everywhere, however, you can only use these at a few select places. Despite that, its rewards program keeps it competitively relevant when you compare electricity plans.
What Is the Best Ohio Electricity Company
All three of these plans have a way for you to save money. Energy Harbor's Safe Harbor 12 offers the cheapest rate and no cancellation fee. That means you can freely switch when you see a better deal. Constellation Energy is one of the highest rated electricity plans in Ohio, and the 12 Month Home Power Plan remains competitive to the other plans. Finally, Xoom Energy's SureLock 12 has the highest cancellation fee, but rewards customers with reward dollars that let you save money in other ways.
Even though all these prices are all cheap right now, there is a lot of uncertainty with future prices. Because of COVID-19 and the recent crash in oil prices, it's hard to predict if electricity prices will remain cheap for long. So if you want to get the biggest savings, it's best to buy now and keep an eye out for cheaper deals.
For more information on electricity plans and savings, check out https://www.ohenergyratings.com for more details.