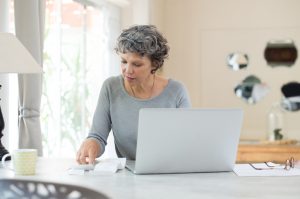 Cheap AEP Ohio Electric Rates
Easter has now hopped past us, and now spring has sprung the shoulder month electric rates on us. On top of the normal decreases in electricity rates, business rates have decreased because only essential businesses are open. With less electricity is being used now more than ever, electricity rates have dropped eve further and are now more affordable than ever. Now is the time to shop for great electricity deals, especially if your electricity utility is AEP.
Who Is the Cheapest Ohio Electric Plan
APG&E's TrueSimple12 has the cheapest rate of all 12 month plans available in an AEP area. With a low rate of 4.96 cents per kWh, however it has a monthly recurring charge of $5.95 and a high cancellation fee of $150. While you can save a lot of money staying with APG&E, this plan doesn't offer much flexibility if you see a better deal. APG&E does offer some online services though, by making an account with APG&E, you can see your usage and a prediction of your usage for the end of a month. With this tool you can find more ways to save money every month by limiting usage. By examining your usage and finding electricity saving tips, you could save more money every month.
Shop For Best Electric Plan
Constellation Energy's 12 Month Home Power Plan comes in a close second to the cheapest plan in an AEP area. With a rate of 4.99 cents per kWh, no monthly recurring charge, and a low $25 cancellation fee, it gives you plenty of savings while giving the ability to easily change plans. It also comes with Constellation's Satisfaction guarantee deal. If you leave the plan within the first 90 days, you won't have to pay the cancellation fee. The flexibility this plan offers makes it ideal if you plan to continue to look and compare Ohio electricity plans.
Find Best Ohio Electric Rates
Santanna Energy's Premier Pick 12 Month is the third cheapest 12 month electricity plan in an AEP area. Its 5 cent per kWh rate and no recurring monthly charge keeps it competitive to the other two plans, though its $100 cancellation fee is still steep. But while Constellation offers flexibility and APG&E offers convenience, Santanna offers savings outside of electricity. Santanna offers a customer rewards program that can provide discounts and coupons to stores in your area. This means that you could save more money overall with Santanna if you use their customer rewards program than with other electricity suppliers.
Compare AEP Ohio Electric Rates
All of these plans offer customers something different. APG&E offers more convenience by tracking your usage online. Constellation Energy gives you the most flexibility to change plans if you see a better deal. Finally Santanna Energy provides coupons and discounts at stores through their customer rewards program. But remember, while prices are very low now, there is some uncertainty over how long they'll remain low. Because of the COVID-19 pandemic, the EIA is uncertain how electricity usage and prices will be affected in the next few months. While household energy use will increase, larger commercial and industrial use will decrease further. While prices might stay low, it's unclear how volatile they may be from demand as summer heat moves in.
So now really is the best time to shop for cheap electric deals in the AEP service area, if not all of Ohio. To find out more information on electricity prices and shop the best electricity plans, check out https://www.ohenergyratings.com.