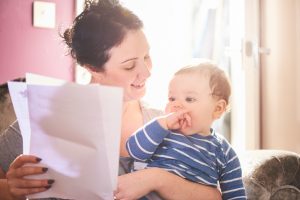 How Do I Shop For Youngstown Electricity?
Shopping for electricity plans can be tough, there are so many different types of plans. So with all these plans available, how do you know you've got a good deal? Well, it's easy now if you live in Youngstown, OH! Here's the five cheapest electricity plans available.
Cheapest Electricity Plan in Youngstown, OH
Now there are electricity plans available in Youngstown that are the cheapest around. The 6 Month Home Power Plan from Constellation Energy, and the Promotional Flex Plan from Quake Energy. However, while both plans are priced the same at 4.99 cents per kWh, they are are very different.
The Quake Energy Promotional Flex Plan is a variable rate plan with a one-month introductory rate of 4.99 cents per kWh for the first month. Though the rate goes right up the next month, you're free to shop for a new plan because there's no contract and no cancellation fee. If you're thinking of staying with a no contract plan for a long time, remember that your rate will change every month. That could get expensive, especially as as the EIA predicts that electricity prices will rise in 2019 and 2020.
The Constellation 6 month Home Power Plan is a fixed rate plan lasting six months. The good news is that it comes with a 90 day satisfaction guarantee. If you don't like the service, you can leave the plan during that first three month period without paying cancellation fee. After that, if you see a lower rate and want to switch you'll need to pay a $25 cancellation fee.
The great thing about these plans is they offer customers real flexibility versus having to make a long term commitment.  If you don't want to commit to a long plan a right away and need more time to shop around, both plans give you short term options. Quake gives you a few weeks, Constellation gives you a few months.
Compare Electricity Rates in Youngstown, OH
Two more of the cheapest plans are from Constellation. The first is the 18 Month Home Power Plan which offers a competitive price of only 5.39 cents per kWh. This plan has the same features as the 6 Month Home Power plan, with the only difference being the length of 18 months. It has the 90 satisfaction guarantee period, and the same $25 cancellation fee. The second is the 12 Month Home Power Plan, with a price of 5.59 cents per kWh.
The last cheapest plan available in Youngtown, OH, is the 6 Month Fixed plan from Quake Energy. It's competitively priced, costing only 5.49 cents per kWh. However unlike its Promotional Flex plan, the 6 Month Fixed has a $50 cancellation fee. While it is the more expensive of the two 6 month plans, it still provides great flexibility to customers needing a short term option.
OH Apples to Apples Compare Electricity Company
So which plan is the best? It depends what you think you'll need for your circumstances. The Promotional Flex plan would be great for a very short-term plan, to wait to see how prices will look within a month. The 6 Month Home Power Plan and the 6 Month Fixed plan are good to use to wait to see how winter electricity rates look after summer's high-demand cooling season. Lastly, the 18 and 12 Month home Power Plans are cheap long term plans that lock in a lower rate to protect you from periods of short term spikes.
For more information on electricity plans and how to save electricity, check out the Ohio Energy Ratings Blog. To check out the best electricity plans near you, check out https://www.ohenergyratings.com.