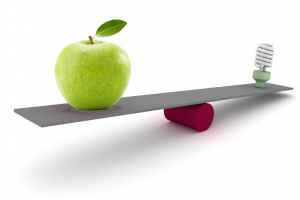 Apples to Apples, Best Electricity Rates in Lorain, OH
If you're looking for a new electricity plan in Lorain, Ohio, how do you know if you've got a good deal for your money? After all, the EIA predicts electricity prices may rise in the coming months so shopping for a new rate now could save you money in the future. But is the cheapest plan really the most important thing for you? What about a slightly more expensive plan which offers more for your money. Of course, that depends on what plan works for you. To make choosing easier for you, we've gathered the 5 cheapest electricity plans in Lorain, Ohio to compare, apples to apples.
Best Electricity Company in Lorain, Ohio
The first two cheapest electricity plans available in Lorain are both from Constellation Energy. The 12 Month Home Power Plan has a lowest price of 5.59 cents per kWh. The 36 Month Home Power Plan, meanwhile, has a very low price of 5.69 cents per kWh. Constellation offers a 3-month grace period for both plans. That means if you leave during the first three months, you will not have to pay the $25 cancellation fee. One down side is that Constellation does not offer online account management to Ohio customers, yet.
Compare Ohio Edison Electricity Rates
The next two electricity plans are from Public Power; the 6 Months Fixed, and the 24 Month Fixed. The 6 Months Fixed plan is competitively priced, costing 5.69 cents per kWh. The 24 Month Fixed plan is just a bit higher than that, costing 5.75 cents per kWh.
The last of the five electricity plans is from Direct Energy. The Live Brighter 18 plan is cheap, costing only 5.79 cents per kWh, and like Public Power's plans, has no cancellation fee.
What is the Best Electricity Rates in Lorain, Ohio?
You've seen all the cheapest plans available, all of them covering different prices and different time lengths. But which one of these five are the best for you?
For a low-priced, long-term plan, the 36 Month Home Power Plan is a great option. Though if you don't want a long term commitment, and want a moderate length plan then Constellation's 12 Month Home Power Plan would work for you. For a brief plan, the 6 Months Fixed Plan would be perfect. Still, if  you want a long term plan that's cheap but not as long as 36 months, you could consider the 24 Month Fixed Plan or the Live Brighter 18 plan. Both offer a great rate for an extended term. Plus, with Direct Energy and Public Power, you won't have to pay a cancellation fee if you see a better plan. You'll be able to switch to the cheapest electricity in Ohio. If you're on the go and are looking for online account convenience, Direct Energy and Public Power let you manage many of your account options online.
For more deals on the cheapest electricity in Ohio, check out https://www.ohenergyratings.com. For more information on electricity or ways to conserve electricity, check out the Ohio Energy Ratings Blog for more info.