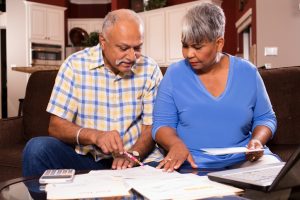 How Do I Know Which Ohio Electricity Plan is Best?
Shopping for the best Ohio electricity plans in Alliance? Well, if you are still shopping for the best Ohio electricity rates, you came to the right place. Comparing the terms of service sheets for different electricity plans is NOT how most people want to spend their time. That's where we come in.
Finding the Best Alliance Ohio Electricity Plan
The best plan is the one that helps you save money and is offered by a great company. Public Power's 12 Month Fixed plan checks both of those boxes.
Their rate is competitive at 5.84 cents per kWh which makes it one of the cheapest plans with a one year term in Alliance Ohio. It's also slightly cheaper than the Ohio Edison's apples to apples Price to Compare rate of 5.88 cents per kWh. That rate only lasts until the end of June. The great thing about this rate from Public Power is that you get to lock it for twelve months! There's also no cancellation fee.
Public Power is the highest rated provider in the alliance area. Customers highlight the cheap electricity rates and excellent customer service as their strong suites.
Renew With Your Ohio Electric Supplier
Be sure to look out for mail from Public Power near the end of your term. They will send you information about automatically renewing your plan at 60 days and then 30 days before your plan ends. It's very important that you check and see if your rates are going to change. You may even want to shop for a new supplier! Remember that Public Power does not need your consent before re-enrolling you.
Finding the Best Ohio Electric Provider for You
Overall Public Powers 12 Month Fixed plan is a great money saving plan.  With no cancellation fee, that great rate stays locked in for twelve months! So if you're ready to switch electric suppliers and save money then just click the orange "sign up now" button on the plan details page.
Still shopping for the best Ohio electricity rates? You can compare plans in your zip code, read our active blog, or check out our reviews (there are thousands). Visit  www.ohenergyratings.com  to find and compare plans. We aim to give a complete perspective and insight into real customer experiences.