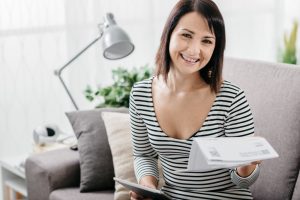 How Do I Compare Electricity Rates?
If you're moving in Greenville, Ohio the first thing you should get for your new residence is electricity. But how do you know which is the best plan for you? They all seem so similarly priced, how do you know you've got the best deal for you? Well here are the cheapest 24 month electricity rates compared in Greenville, Ohio.
Cheapest Electricity Rate in Greenville, OH
The cheapest available plan is the 24 Month Home Power Plan from Constellation Energy. This plan has a low price of 5.49 cents per kWh. It has the lowest price of all the 24 month plans, and is the cheapest fixed rate plan in Greenville. This plan also has a 3 month guarantee period. You can cancel your plan within 3 months of starting, and you won't have to pay a cancellation fee. Even if you leave leave your plan after after three months, the cancellation fee is only $25. Constellation does not have a base charge either.
What is the Cheapest Electricity Plan, Dayton Power & Light
The other two 24 month electricity plans in Greenville, Ohio are very similar. The 24 Month Fixed plan from Public Power and the TrueSimple24 plan from APG&E are both competitively price plans. The 24 Month Fixed plan costs 5.86 cents per kWh, while the TrueSimple24 costs 5.92 cents per kWh. These plans offer great savings compared to average electricity prices in Ohio. They do differ when it comes to cancellation fees. The APG&E TrueSimple24 has a $200 cancellation fee, while Public Power's 24 Month Fixed has no fee. While they aren't as cheap as Constellation's 24 Month Home Power Plan, these two plans are still good choices to lock in a low rate because the EIA predicts that electricity prices will increase over the next two years.
Apples to Apples, the Best Electricity Company?
The best plan for you depends on your situation. If  you want the cheapest plan available, you can choose Constellation Energy. Do you want more convenience with online management? Then be aware that Constellation doesn't provide online management to Ohio customers yet. Meanwhile, Public Power and APG&E do offer online account management to help you track usage, handle renews, or get customer service. But if you are a little cautious about staying in a two year plan, Public Power gives you the most flexibility with no cancellation fee. That way, if you see a more attractive plan a year from now, you can leave and not worry about added cost.
How do I Shop for the Best Electricity Company?
For more electricity plans and deals on electricity rates, check out https://www.ohenergyratings.com. Want to hear of the best plans for the lowest prices, keep an eye on the Ohio Energy Ratings Blog for more news about available plans and events that could affect your electricity rates.