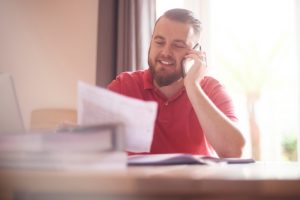 How do I find the cheapest Cincinnati Electricity Rate?
Finding a low electricity rate can be a headache if you don't know where to look. And sifting through pages of information and contracts feels like a real waste of time! Well we've done the work of comparing cincinnati ohio electricity rates for you.
Shopping for the Cheapest Ohio Electricity Rate
Cincinnati's cheapest 6 month plan is the APG&E True Simple 6 plan. You can lock in low rates for six months before prices spike in summer. At 5.62 cents per kWh this is the absolute cheapest plan in Cincinnati Ohio.
Competitors with similar 6 month fixed plans in your zip code are charging up to 6.60 cents per kWh! Even Duke Energy can't beat that rate if you're comparing apples to apples! According to the EIA, the average monthly consumption for Ohio residential electricity was 841 kWh. Assuming you have an average monthly usage, Duke Energy's Price to Compare rate of 5.80 cent's per kWh would cost you $48.79 per month (excluding Duke Energy's distribution and transmission charges of 3.1482 cents per kWh and monthly $6 customer charge).
On the other hand, with the APG&E True Simple 6 rate of 5.62 cents per kWh, the total comes out to $47.26 per month (excluding distribution and transmission charges). Also, there is NO base charge with this plan. So it's a great choice if you're looking to save money.
What is APG&E's reputation with consumers?
Long time customers of APG&E say that they are happy with their service. They love the great prices and the customer support phone line. This is critical information should you have any needs as a customers.
Switching Electric Suppliers
All in all the APG&E True Simple 6 is a great money saving plan. There is an early termination fee of $100 dollars, but that rate is rock bottom low! So if you're ready to switch electric suppliers and save just click the orange "sign up now" button on the plan details page.
Still shopping for the best Ohio electricity rates? You can compare plans in your zip code, read our active blog, or check out our reviews (there are thousands).  www.ohenergyratings.com makes it easy for you to find and compare plans. We aim to give a complete perspective and insight into real customer experiences.