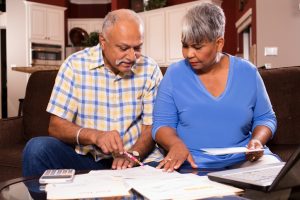 Can you save money on your Dayton electric bill?
If you want to see savings on your electric bill, finding the supplier with the cheapest rate is the way to go. In Dayton, put your money on the Direct Energy Live Brighter 12 plan for the best rate in the city.
How does Live Brighter work for you?
With a low rate of 5.8¢/kWh, Direct Energy beats out the next best competitor by 12%. Considering the average residence in Ohio uses about 10,740 kWh per year, Direct Energy Live Brighter 12 can save you over $75 by the end of the 12-month term. That's a huge savings for Dayton residents!
Comparing electric rates alone shows the Live Brighter 12 plan coming out on top, but this electric supplier also delivers highly rated customer service to make your experience even better. Direct Energy's active social media accounts also keep the company highly accessible to their customers.
What else do you need to know about Direct Energy?
You may run into some confusion about the cancellation fee for the Live Brighter 12 plan in Dayton. Although the Rate Plan Summary shows there is no fee for early termination, the Terms and Conditions use some confusing language that leaves us unclear on the issue. So be sure you ask for clarification when you sign up.
Also keep in mind that at the end of your term, Direct Energy will automatically enroll you in a month-to-month variable rate plan. To continue saving on your electricity, know when your plan expires and get apples to apples comparisons of electric suppliers at Ohio Energy Ratings.
Why should you commit to a 12-month fixed rate plan?
Electric plans with a 12-month fixed rate offer three key benefits.
Economical: A fixed plan locks in the best rate and so you don't have to worry about unpredictable rate spikes attacking your wallet.
Reliable: Monthly budgeting is simplified when you know you're paying a low, reliable rate for electricity.
Convenient: Set and forget your low rate for a year. After that you're free to shop Ohio Energy Ratings for a potentially better Dayton Power & Light rate.
When comparing Dayton electric rates, remember variable rate plans can tempt consumers with a too-good-to-be-true introductory rate that may skyrocket after the first month. For most of us, fixed rate plans are the better choice.
Are you ready to Live Brighter?
Although there is some cancellation fee confusion and the roll-over to a variable rate plan could cost you if it catches you off-guard, Direct Energy Live Brighter 12 is the clear choice for the cheapest 12-month Dayton Power & Light rate. You'll be satisfied with your savings and with the supplier's superior customer service.
Head over to Ohio Energy Ratings and compare our pick with other plans!