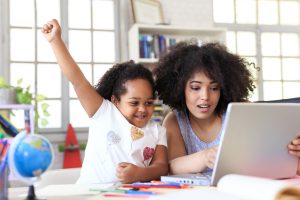 Shopping for cheap electricity in Cleveland's Maple Heights area?
With so many options for electric plans and service, it can be a huge chore to sift through it all and pick the best rate. Luckily, with a few clicks, you can find all the plans available in the Illuminating Company area and start comparing apples to apples to get the best price.
The Public Power 12-month fixed plan delivers.
With a low fixed rate and convenient term length, Public Power offers a winning combination in Maple Heights. At only 6.1 ¢/kWh, the 12-month plan will save you as much as 1.2 ¢/kWh compared to other Illuminating Company suppliers. Considering the average home in Ohio uses 895 kWh a month, Public Power can save you up to $10 every billing cycle.
In addition to low rates, Public Power boasts an extensive customer service network and makes industry leadership in customer service one of its primary goals. As a customer, you'll appreciate that mindset if you run into questions or concerns with your electricity.
The Public Power 12-month fixed plan also guarantees you will not be charged a cancellation fee if you decide to drop the plan. This means you're free to shop for a lower rate even while you've locked in the best rate currently available in the metro Cleveland area!
What happens after your 12-month fixed rate term?
According to the Terms and Conditions for the plan, as the contract draws to a close, Public Power will send notice of your automatic enrollment in another plan. You won't know whether it's a fixed or variable rate or other details until your receive the notice. If you want to use Ohio Energy Ratings to choose your electric rate rather than have it picked for you, keep an eye out for the notice and know when your term is due to expire.
Why a fixed rate 12-month term is a smart choice.
Variable rate plans are designed to reel you in with low introductory rates that won't last. After your first month, you don't know what rate you'll pay and that could really cost you. Fixed rate plans allow you to lock-in a low rate in Maple Heights so you don't have to worry about rate spikes.
Going with the 12-month term length strikes the perfect balance between freedom and dependability. Secure a low, dependable rate and forget about comparing electric suppliers in Maple Heights for a year. After that, you're free to shop Ohio Energy Ratings for the best Illuminating Company rate in Maple Heights.
Choose Public Power for the lowest rate today.
Lock down the best electric rate in Maple Heights today to save on your electricity for an entire year! Remember that choosing the Public Power 12-month fixed plan also includes great customer service and no cancellation fee.
Check out Ohio Energy Ratings to compare our choice with other Maple Heights electric plans.