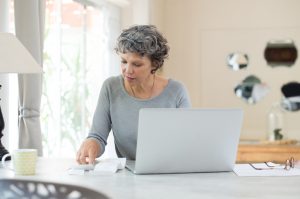 Who offers the Cheapest Ohio Electricity Rates?
I like to keep my life simple and frugal. It only follows that my electricity plan should be just as easy to deal with and just as financially smart. When I shopped cheap Youngstown electricity rates in the Ohio Edison service area the 24 Month Fixed Plan from Public Power stuck out.
A Simple Energy Choice
To keep things simple when combing through electricity plans, I like to look at the company's reviews from other people. A good customer service can make matters simpler by fixing problems well and doing that quickly. The reviews for Public Power are largely positive:
"Had Public Power for a really long time, and I have no complaints. Their rates are typically pretty good, and when I call into customer service my questions are typically answered pretty quickly. Both my mother and I have Public Power." — Jenine, October 21st, 2016
It's usually best to check out a company's reviews before making longer term decisions. You wouldn't rent an apartment without hearing from others who've lived in or around the units. Likewise, it's a good idea to learn more about your electricity supplier before you lock in any rates.
Comparing Youngstown Electricity Rates
Sometimes you just know you'll be in the same place for a 2-year period. It'd be well worth locking in a low fixed rate and leaving the worry over price spikes out of your energy bill. With Public Power's 24 Month Fixed plan, you'll have those decent rates at only 5.9 cents per kwh. It easily beats the next competitor's prices.
According to the Public Utilities Commission of Ohio (PUCO), the electricity rates in Youngstown during 2016 was 14 cents per kwh. Public Power beat that price. This means that with an average monthly residential consumption of electricity of 895 kwh, the math is pretty simple—
895 kwh x 24 months = 21,480 kwh for 2 years of electricity.
The average cost then is just 21,480 kwh x $0.14 / kwh = $3,007.20
With Public Power's low rate of 5.9 cents per kwh, the math looks like this:
21,480 kwh x $0.059/kwh = $1,267.32 — far less than half the standard service offer for Ohio!
The other huge benefit of choosing Public Power for your Youngstown electricity company is that there aren't any cancellation fees for this plan. That means that not only can you change your electricity supplier if you end up not needing the full 24 months, but also for any other reason as well.
Cheapest Electricity Rates In the Ohio Edison Service Area
In any case, the choice is pretty simple. If you're shopping for an Ohio Edison electricity plan that will satisfy your energy needs for 2 years, Public Power's 24 Month Fixed is the plan for you. Their customer service is too good and rates are too cheap to pass up!