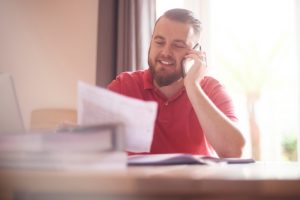 Looking for the cheapest rates in Columbus to cut your electric bill?
Having many choices for cheap electric suppliers can make selecting the best option a little complicated. But if you're trying to save money, you really can't go wrong with an apples-to-apples comparison of the available plans in your AEP Columbus Southern Power service area. Get started with a close look at the three best priced 12-month electric plans in Columbus and be prepared to save.
Go Green with Ohio Green Energy
At 6.4¢/kWh, Constellation's 12-Month Green Home Power Plan delivers reliable energy at a competitive price. It's not the cheapest rate in Columbus, but it comes in the top 3 and saves you 25% compared to other AEP Columbus Southern suppliers.
The Constellation 12-month green home power plan is also unique in guaranteeing that your energy is 100% renewable, provided by wind power! That's a serious perk for Columbus green energy shoppers.
On the technical side, Constellation boasts an expansive network and quality customer service ratings. Although a $25 fee for early cancellation does apply, you can use the 90-day guarantee period to decide if you want to stick with or ditch the plan without penalty. Customers should also know that at the end of the contract term, Constellation will roll you into a term with updated conditions unless you act otherwise.
This supplier tops the competition with the best electric rate, only 5.9¢/kWh. With monthly usage around 895 kWh, North American Power saves you $18 a month compared to other Columbus electric companies.
About 5% of North American Power's energy comes from renewable sources, making is decidedly less progressive than suppliers like Constellation.
North American Power operates a large network and good customer service. The supplier assesses an early termination fee of $10 per month left in the plan and doesn't offer the luxury of a guarantee period. At the end of the term, North American Power automatically enrolls you in a month-to-month variable rate plan, which is not ideal for most customers.
Direct Energy offers a seriously competitive cheap rate at 6.0¢/kWh. When stacked up against more expensive Columbus electric rates, Direct Energy could save you more than $200 a year.
For green energy, the Live Brighter 12-month plan is typical for the state, with 5% of the energy coming from renewable sources.
Digging into the specifics of Direct Energy, you'll find a company with a large network and excellent customer service, including an active and accessible social media presence. Although the supplier does not offer a guarantee period, they don't charge a cancellation fee, making you free to switch energy suppliers at any time. Like North American Power, this AEP Columbus Southern supplier also automatically enrolls you in a variable rate plan at the end of your term.
Choose the best 12-month fixed plan for you!
All three of the best priced 12-month plans in Columbus provide customers the same great benefit of securing a low rate for a full year. An Apple to Apples comparison illustrates the key differences in these plans to help you determine which Columbus electric supplier is best for you. Whether you're interested in the freedom to switch plans, saving money, or using greener energy, one of these plans has you covered!
Compare these and more electric suppliers at https://www.ohenergyratings.com today and anytime you're shopping for the best electric rates in Columbus.