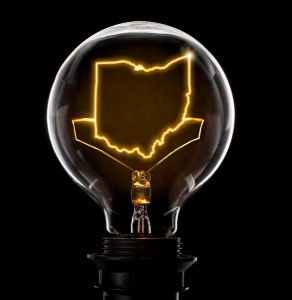 Cincinnati 100th city to adopt 100% green energy.
In December, Cincinnati City Council approved a plan to move the city towards 100% renewable energy by 2035. The resolution makes Cincinnati, Ohio the 100th city to commit to 100% green electricity in the nation.  These cross-country commitments cover about 15% of the US population and stand to reduce carbon pollution by 120 million metric tons.
How will Cincinnati meet the green energy goal?
The first phase of the city's plan involves construction of a 25MW solar array. The Request for Quotes for the project has a deadline of January 25th and allows the city to compare pricing for an ideal economic outcome. By arranging for the array to be owned by a private entity, the city can reduce costs on the project by 30% or more with a federal tax credit.
Energy generated by this solar project alone will allow a significant portion of city facilities to switch to a renewable energy supply and reduce city carbon dependence by 20%. Cincinnati's on-going efforts to reduce electric use in city buildings will also help meet the goal of 100% renewable energy by 2035. By installing LED lights, improving HVAC systems, and constructing new buildings with efficiency in mind, the city will need less energy overall.
What does renewable energy mean for electric prices in Cincinnati?
City officials expect the cost of electricity for the city will decrease with the installation of the 25MW solar array and eventual switch to 100% renewable energy. According to Cincinnati's Clean Energy Commitment report, the city currently pays an average price of 9.5 cents per kWh and the projected price of energy generated by solar is between 5 and 7 cents per kWh.
As Cincinnati's commitment plan develops, electric customers can expect pricing to go down when they compare electric rates apples-to-apples.
Cincinnati electric consumers don't have to wait to save money on electricity with a cheap rate. Comparing Ohio electric rates is a great option to lower your electric bill anytime. When you compare electric rates, it's easy to find the best electric supplier; but comparisons can take a long time if you're not using the right tool. That's why you need Ohio Energy Ratings on your side to make comparing and choosing an energy plan fast and easy.
Visit Ohio Energy Ratings today to compare plans and start saving money on electricity: https://www.ohenergyratings.com/electricity-rates.