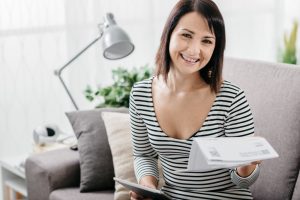 How can I save money on my electric bill in University Heights, Cleveland?
If your resolution this year is to save more money, your electric bill is a great place to start cutting costs. While you can't cut the Illuminating Company's residential distribution tariff, the easiest way to make sure you get a cheap electric rate is to compare these Cleveland energy plans apples-to-apples!
What are the best 12-month electric plans for Illuminating Company?
Constellation 12-Month Home Power Plan—Constellation delivers the cheapest rate for a 12-month fixed-rate plan. Although they charge a $25 cancellation fee if you switch electric providers during your term, the low rate may make it worth the risk. At just 6.19 cents per kWh and using the EIA's average electric usage for an Ohio household, the plan will cost you about $52.05 per month.
Constellation 12-Month Green Home Power Plan—with another competitive rate, Constellation offers a second 12-month fixed-rate plan for University Heights residents. The main difference here is a slightly higher rate in return for 100% wind power. The renewable energy could be a major perk for eco-conscious consumers looking for green energy in Ohio. Keep in mind, you'll still pay a $25 cancellation free if you end the contract early. At 6.59 cents per kWh, the plan will cost you about $55.42 per month.
Direct Energy Live Brighter 12—sliding in with a rate between the two Constellation plans, Direct Energy offers a solid plan for University Heights residents looking to save on their electric bill. With no cancellation fee, the plan aims to save you as much money as possible and leaves you free to choose a new electric supplier at any time. Unfortunately, you can only sign up as a new customer (meaning no contract with them in the last 90 days). At 6.29 cents per kWh, the plan will cost you about $52.90 a month.
How can a 12-month fixed-rate electric plan work for me?
A fixed-rate plan is a great money-saving option for almost any electric consumer. These plans allow you to lock in a low rate for a whole year, which saves you money as prices fluctuate during the term. A 12-month contract is a moderate length, great for short-term renters and homeowners who want to be able to compare rates again in a year to see if they can find a better price.
How can I make sure I choose the best plan to lower my electric bill?
Use Ohio Energy Ratings to compare Ohio electric rates any time you want to save money on your electric bill. By organizing all the information you want to know about available plans, including fees, rates, bonuses, and special conditions, Ohio Energy Ratings will help you feel confident you're choosing a great supplier with the best rate.
To compare the plans featured here with others available in your area, visit https://www.ohenergyratings.com/electricity-rates.