PUCO's Site Leaves You Wanting More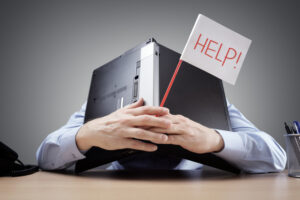 We've been taking a hard look at the Energy Choice Ohio site over the past couple of months. But, we're going to take one final tour to see how their Apples to Apples site fails Ohio's energy customers. For this trip, let's compare the key differences between Ohio Energy Ratings and the PUCO site.
What Does Apples To Apples Offer You?
Let's hypothetically say you're shopping on Apples To Apples, in the Duke Ohio territory. As soon as you put in those search parameters, you're met with a very clunky table. On the surface, PUCO gives you the name and location of the provider, rate and type, amount of renewable content, the term length, any intro price, early termination fee if any, monthly fee if any, and any promo offers. That sounds great and helpful. But what if you need more details about a supplier and want to go little deeper? Well, you can't. You only get that one superficial level of information. There's no reviews. No ratings. And no clear way to compare rates. So, aside from the many unreliable links to Terms of Service, why shop for an electricity plan for your family that skimps on supplying you with information about suppliers?
What Ohio Electricity Ratings Gives You
Let's search again in the Duke service area but this time at Ohio Energy Ratings. Right off the bat, you'll find a key difference. Instead of knowing your local utility, you can just search by your zip code. That will give you offers for your area, and your area only. You also get the same information; the company, plan name, monthly charges, cancellation fees, the term length. But, you can sort and compare plans using that information! You can find out right away which term lengths are cheapest, or if a long term plan could save you more money. In contrast, the Apples To Apples lets you sort and compare only by provider name and price per kWh. The Ohio Energy Ratings site also gives you direct links to the terms of service and rate plan summaries. You can also find rate histories, customer-written reviews, ratings based on BBB reports, history of complaints, and more.
You don't just see the provider's plan, you get a consumer's sense of the what the company is like. And all that without leaving the site to try and hunt down more for yourself.
Anyone Can Be On Apples To Apples
Now ask your self an important question: why does PUCO's own site not let you see whether a company has received complaints or even violated PUCO's rules? Most deregulated states publicly provide some sort of electricity supplier scorecard. Unfortunately, PUCO does not. So, if you want to know about a company's complaint record for the year, how do you know whether they're right for you? Worse still, practically anyone can list a company on the Apples to Apples site. That can leave shoppers open to bait and switch plans, scams, or straight-up fraud. Why put your money and your information into harm's way? Apples To Apples just doesn't supply enough information about energy suppliers to help you to make a fully informed decision.
Don't Let PUCO Fail You Again
To be blunt, Apples to Apples comes up pretty short getting you the best deal on your electricity. Ohio Energy Ratings, however, goes the distance to help you avoid frustration and save you money. We help you and other Ohio energy customers find great plans in your area and even help you work out which lightbulbs save the most money.
If you're looking to save more on energy for your home, head on over to www.ohenergyratings.com.