Understanding Your Duke Energy Bill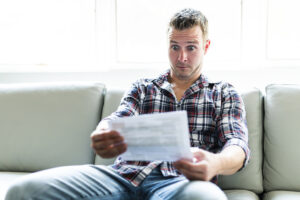 Just moved into your Ohio home and got your first electricity bill? In my experience, bills in deregulated states have a lot more information to sort through. Especially because there's a lot of helpful detail on your energy rates that can help you save. But, there's also lots of information you may not be familiar with. So let's walk through how to read your Ohio electricity bill.
What's At The Top of A Duke Energy Bill?
Let's look at a Duke Energy bill. The top of a Duke Energy bill is the tear-off flap that you send in. You'll find your account number and the amount currently due at the very top, along with your address and personal details. There is also a section to contribute to HeatShare which helps other account holders with their bills during the winter. Directly under that tear-off flap, you'll also see a section with all of your account numbers and phone numbers to call for information from any alternate provider.
The Juicy Details In Your Ohio Electricity Bill
The next big block that you'll see is the meter section. This section will show you the meter reading and the period for the meter read. Right below that, you can see the charge breakdown for your gas or electric bill. This will include past-due balances, and supply charges for your gas and electricity, in individual boxes. Additionally, you'll find a listing for your previous payments plus any credits the utility made to your account.
Other Useful Tidbits In Your Electricity Bill
On the next page, you will see the break down for your gas and electricity supply charges. This will include information on your distribution charges, fees, riders, and the rate you pay for your gas or electricity. Finally, below that are graphs of your monthly electricity usage. These are great ways to see whether a billing error has occurred, or see if you are using too much electricity. For example, if you're using more electricity than you thought you were, try some common tricks to lower your bill.
Don't Let Your Bill Be Confusing
Bills are giant walls of information and they can be overwhelming, or confusing in how they keep saying the same thing over and over again. In the end, the information that will be most relevant for you is your account information, the amount you owe, and the current rate you're paying. Be sure to use that last tidbit to shop around for a better rate before they go up. If you're in the market, you can find rates all across Ohio at www.ohenergyratings.com