AES Ohio May Owe $60M In Consumer Refunds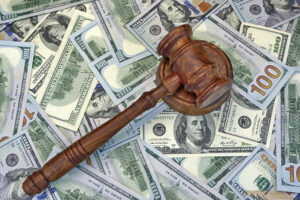 AES Ohio (formerly Dayton Power & Light) has come under recent fire from the Office of the Ohio Consumer Counsel (OCC). The lawsuit alleges that AES Ohio is out of compliance with previous rulings. Let's dive into what effect this had on your bill, and what this means for you now. Why did the Ohio Consumer Council file a lawsuit against AES Ohio?
What Is This Lawsuit About?
Thus, we start this legal journey back in 2012 when DP&L first filed its Electric Stability Plan with the Public Utilities Commission of Ohio (PUCO). Ohio courts review such plans time and time again. This is primarily to make sure that companies are in compliance with the "significantly excessive earnings test" or SEET. The SEET ensures that Ohio utility companies are not deliberately overcharging consumers compared to other companies. DP&L and PUCO have already been in trouble with the Ohio Supreme Court for failing to report certain fees on the SEET.
Things Get Weird
In 2021, things got weird. According to court documents filed by the OCC, DP&L asked to add a new fee to their plan. PUCO required DP&L to make the new "rate stability change" fee refundable. DP&L complied with the language change and sent it back. PUCO then approved the plan and sent it back to DP&L to file copies with the courts. Well, DP&L never filed those documents with the courts. Instead, DP&L claims that PUCO never approved the plan so they never put it into operation. Yet Ohio electricity customers were still charged under the rate stability change fee. The OCC alleges that DP&L collected about $76 million from its customers through the Dayton area.
Why Are The PUCO Documents Important?
This comes down to a boatload of legalese. The language held in the documents approved by PUCO, but never filed with the courts, contains specific protections for consumers that entitle them to a refund if the additional charges are found unlawful or unreasonable. Basically, the documents said that if you were overcharged, you should get your money back. But the electric security charge DP&L customers were been paying didn't have those protections in place.
Could the AES Ohio Lawsuit Get Weirder?
To put the cherry on this parfait of legal shenanigans, as of July 15, 2022, PUCO once again approved the original plan from 2021. But there's an additional catch this time. DP&L (now operating as AES Ohio) has placed some very interesting wording in front of the refund, which can delay refunds by up to ten months.
This case is still developing so we will be sure to post updates at www.ohenergyratings.com as new information becomes available.