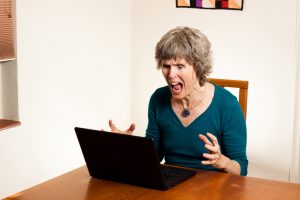 Utilities Battle PUCO Over Lowering Electric Rates
In a conflict that has held on for most of the year, Ohio utilities remain resistant to lowering electric rates after a major federal tax break despite the Public Utilities Commission of Ohio (PUCO) insisting tax savings should pass directly to consumers.
PUCO wants to be sure the utilities' tax break helps customers get cheap Ohio electricity rather than increasing shareholder profits. The commission has established a plan that requires utilities to return any money gained through the tax cut to customers.
DP&L, FirstEnergy, American Electric Power and Duke Energy object to PUCO's requirements and are seeking ways to limit PUCO's enforcement authority. They maintain that PUCO does not have the authority to dictate how a corporation uses its tax break.
Tax Break For Ohio Utilities
In 2017 the tax rate fell dramatically from 35% to 21% for corporations like Ohio utilities. The magnitude of the tax break becomes evident in the figures from a utility's annual report. For example, Dayton Power & Light, which services half a million consumers in Ohio, is a subsidiary of DPL Inc., a corporation that has regularly reported revenues over $1.5B and net income over $225M. The dramatic change in federal tax policy puts millions of dollars back on the table for these utilities.
But the regulated utilities disagree that PUCO has the power to control how utilities use the money. DP&L has vocally opposed PUCO claiming the agency can't specify how companies return money or the amounts to be returned.
PUCO Stands Up For Lowering Ohio Electricity Rates To Consumers
In response to the federal tax break, PUCO wants Ohio electric consumers to be able to compare electric rates based on the new tax rate and not the old one. John Blackwood, specialist at the Office of the Ohio Consumers' Counsel, also points out that cheap electric rates "can lead to more spending and investment, which is good for the Ohio economy."
Stay updated as this story develops and potentially affects Ohio electric rates. Consumers can still lower their electric bills when they compare electric rates apples-to-apples at Ohio Energy Ratings. Easily switch to the best electric supplier and save with a cheaper rate today.