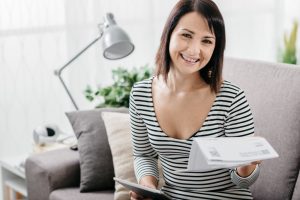 Utilities agree to reduced rates and credits reflecting federal tax cuts.
After months of negotiation, the Public Utilities Commission of Ohio (PUCO) has reached a compromise with two major electric utilities for rate adjustments following the major federal tax break established at the beginning of the year.
DP&L had been resistant to suggestions from PUCO regarding how the company would spend the tax break. AEP was initially more compliant, but only reached an agreement recently. PUCO and other representatives of residential, industrial, and commercial consumers remained adamant that gains from the tax break should be passed directly to consumers as cheap electric rates.
AEP announces immediate and long-term credits and savings for customers.
Since January, Ohio utility AEP reduced tax charges on electric bills, but recently announced additional savings after settling with PUCO. Customers will receive $607M in bill credits, taking various forms and extending as far as 20 years. Average residential customers can expect the agreement to lower their electric bill by about $3.65 per month.
Consumer representatives are satisfied that the agreement meets their goal of converting the 14% drop in the federal tax rate for corporations into customer savings.
PUCO and DP&L agree to rate adjustment figures for overall increase.
At the end of 2015, DP&L filed to increase revenues by $65.7M annually for electric service. Under the application, residential consumers could have expected an increase in their DP&L electric bill of $4.07 per month. After the Tax Cuts and Jobs Act of 2017, PUCO no longer viewed DP&L's proposal as viable choice for Dayton electricity customers..
The two sides recently agreed to adjusted electric rates for a $29.78M increase in revenue, bringing residential bills up by about $2.64 per month. PUCO states the agreement accurately reflects the 14% federal tax break. DP&L is also expected to return excessive rates charged since the beginning of the year.
How customers can lower electric bills following the corporate tax break.
Several utilities including Duke Energy and FirstEnergy have not reached an agreement with PUCO to adjust rates accordingly after the tax break. But electric customers don't have to wait for a settlement to get cheap energy rates. They can switch to a new supplier with a lower electricity rates. Shopping for a new plan is easy when you use Ohio Energy Ratings to compare electric rates apples-to-apples.
Ohio Energy Ratings helps consumers choose the best electric supplier fast by organizing rates, fees, and terms all in place. See your potential savings today when you visit us here: https://www.ohenergyratings.com/electricity-rates.