Keep This Provider In Mind For This Summer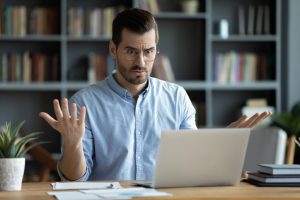 While people flock to long-term plans to beat the upcoming electricity price hikes, if you really need something short term that might not be a viable option. So, what are you going to do when utility prices are rising? You have to find the right electricity or natural gas provider in Ohio offering the right plans. That's where we come in. Check out our provider of the month for June.
Top Provider Three Month Plan For You
Our featured provider this month is MajorEnergy. Their Secure Choice 3 plan is 8.29 cents per kWh with a $100 early termination fee. This makes it a great choice for short term residents, or for those who want squeak out the last few months before a move. Make sure to watch your mail for contract renewal terms about 45 days before the end of your contract. If you ignore them, the company could roll you into an expensive variable rate plan. Also, make sure you send in a copy of your first bill for a $50 prepaid Visa card as a rebate!
Why Pick A Fixed Rate Plan Over The Utility
Sure, Ohio Edison's PTC isn't going up astronomically. On June 1st the price to compare is increasing from 5.2 cents per kWh to 6.51 cents per kWh. However, this is about a 25% increase, and Ohio Edison updates their PTC monthly. If their price increase continues by that much, over three months the PTC could reach around 13 cents per kWh. Many long term plans are already increasing their rates to match this amount. Even if you only need a plan for a short time, getting a fixed-rate plan before it goes up more is the best way to save money.
A Short Term Plan Isn't For Everyone
This plan is great for households that need to beat the price hikes for a short time. But, it's not a good idea to expect lower rates in 3 months. Natural gas prices are expected to continue to rise through the summer months, leading to increased electricity costs. Locking in a rate now before prices increase further is the best way to save money in the long term. We recommend you check out MajorEnergy's other great plans, which offer contracts up to 24 months, and have green energy options. Additionally, after your 6th month, you can qualify for a second $50 rebate.
Take Control Of Your Electricity Bill Today
MajorEnergy has a lot of options for everyone, but make sure you grab those prices fast. The Price To Compare increases on June 1st, so get these fixed-rate plans now before they're gone. To shop for your next plan, head on over to www.ohenergyratings.com