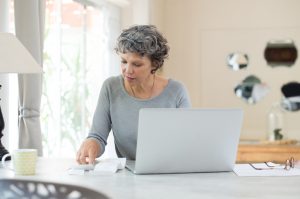 For some Ohio electricity customers, finding the right electricity provider is a frustrating experience. Because the process can be complicated and confusing, some customers wind up settling for the standard service offer (SSO) or plans that don't really fit their needs or they stumble into something worse.
For customers looking for the best Ohio electricity plans in the AEP rate area or the First Energy rate area or ANY rate area in Ohio, it pays to know the secrets to comparing Ohio electric suppliers.
Know your average monthly usage. Sure, it varies depending on the season but knowing whether you use more than 1000 kWh or less does effect your rate. Your monthly billing statement should provide you with a year-to-year comparison. You can also determine the amount for yourself by adding up the usage for your last 12 bills and then dividing that number by 12.
Decide in advance what kind of plan you need. Are you looking for a long term fixed rate plan or something shorter? Fixed rate plans offer security against spiking prices but if prices fall, then you're stuck. What about a variable rate? Rates can change monthly, sometimes by a LOT. Do you want a 100% green energy? By having this decision firmly in mind, you'll be able to better focus on everything else.
Compare plan rates you're considering to the Price to Compare. Also compare plans head to head. See which of these can give you the best rate for the lowest price for the length of time you want.
Read the Disclosure Statement for each plan you consider. This statement includes important information about early termination fees, deposits, switching fees, pricing, billing, recurring monthly charges, whether the rate is fixed or variable, the length of the contract, your right to rescission, and renewal information. A too-good to believe plan might actually be just an one-month introductory rate, or have hidden fees, a high deposit, and fine print that could end up costing you way more.
Keep an eye out for promotions.  Look for sign up incentives, rewards plans, and customer loyalty programs. These could include gift cards for movies, shopping, restaurants, and even free air fare miles.
Look for reviews about the retail electric suppliers you're considering. While PUCO does offer a way to file a formal complaint, it does not offer a complaint scorecard like other states. In fact, any PUCO certified electricity provider  can post their information to the PUCO  Apples-to-Apples website regardless of reputation. Of course, looking for neutral third party reviews can be time consuming unless you know exactly where to look.
At the Ohio Energy Ratings site all the useful information you need to make this knowledgeable decision is at your fingertips. Not only can you find and compare what providers offer their customers, you can read customer reviews that say how a company treated them. Ohio Energy Ratings ranks companies based on over 50 different ranking criteria. You'll also be able to see how different plans rate versus other plans in your area. Just enter your zip code, confirm your utility, and you get to see the plans offered in your area as well as find important information about plan terms.
Best of all, this information at Ohio Energy Ratings is available to you for FREE!